A huge sinkhole in Mississippi has swallowed 12 vehicles outside of a pancake restaurant. The 400ft (121m) section of the outdoor car park caved in on 8 November, pulling in cars, trucks and SUVs.
The ground dropped about 15 ft (4.5m), but luckily no one was injured. The sinkhole appeared outside a branch of the International House of Pancakes (IHOP) in Meridian that had only opened just days before.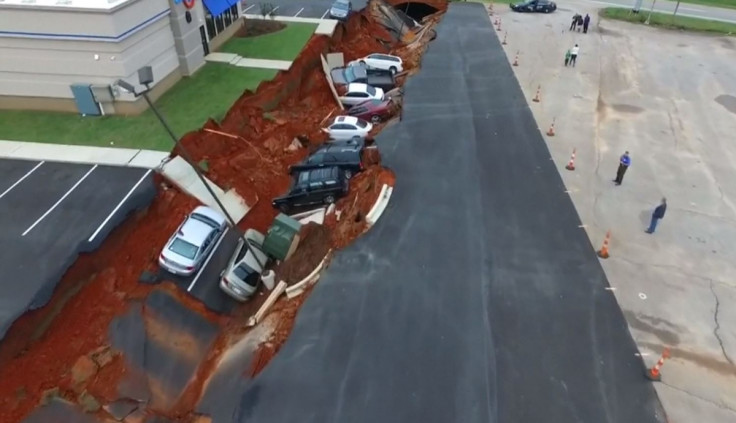 Officials say it is not clear what caused the hole to appear, but that engineers and contractors were due on site on 9 November. A local newspaper reported that the area that sank was near a storm drain, and that rain could have been a factor.