Mississippi school bans To Kill A Mockingbird because it 'makes people uncomfortable'
"There were complaints about it".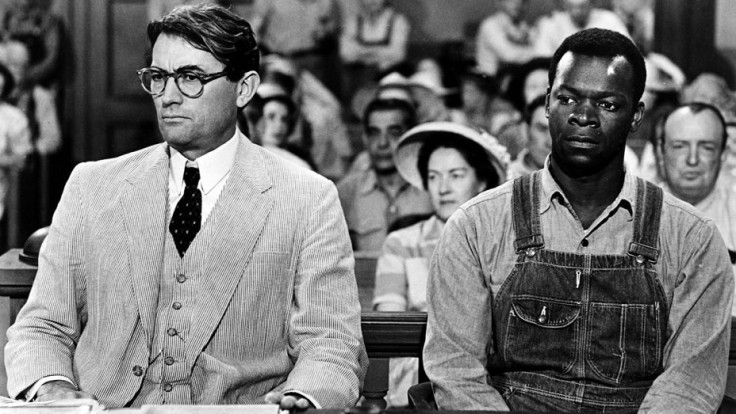 A school board in the city of Biloxi in Mississippi has removed Harper Lee's classic tale To Kill A Mockingbird from its high school readling list because the book's language "makes people uncomfortable".
Schools in the district will no longer teach the classic story of racial inequality in a small US town, despite the book being a favourite of schools around the world for decades following its 1960 release.
For her work on the book, Lee won the Pulitzer Prize for fiction in 1961.
According to the Sun Herald, the decision was reached after The Biloxi School District received complaints about the language used in the American classic given it was being taught to 14-15-year-olds in eighth grade.
The books contains numerous racial slurs, but the use of them is thematically appropriate given the story being told.
Kenny Holloway, vice president of the Biloxi School Board said: "There were complaints about it. There is some language in the book that makes people uncomfortable, and we can teach the same lesson with other books.
"It's still in our library. But they're going to use another book in the eighth grade course."
In another statement, superintendent Arthur McMillan said: "There are many resources and materials that are available to teach state academic standards to our students.
"These resources may change periodically. We always strive to do what is best for our students and staff to continue to perform at the highest level."
To Kill A Mockingbird takes place in 1930s Alabama and concerns the trials of falsely-accused black men Tom Robinson and the white lawyer - Atticus Finch - who defends them.
A sequel, called Go Set A Watchman, was published in 2015. When the book was announced it was also revealed that To Kill A Mockingbird had sold 40 million copies worldwide.
Harper Lee died in February 2016 at the age of 89.
On the Biloxi public schools website, a teacher describes the book as "compassionate, dramatic, and deeply moving".
"To Kill A Mockingbird takes readers to the roots of human behavior - to innocence and experience, kindness and cruelty, love and hatred, humor and pathos... This regional story by a young Alabama woman claims universal appeal. Harper Lee always considered her book to be a simple love story. Today it is regarded as a masterpiece of American literature."