Senate Majority Leader Mitch McConnell announced on Monday (12 December) that he supports a congressional investigation into reports that Russian hackers attempted to influence the presidential election in favour of Donald Trump. The announcement is at odds with President-elect Trump, who has pushed back against the CIA report and claimed it was the work of Democrats.
McConnell told reporters that a Senate intelligence panel plans to investigate the suspected interference by Moscow. "The Russians are not our friends," McConnell said during a scheduled year-end news conference, CNN reported. "I think we ought to approach all of these issues on the assumption the Russians do not wish us well."
An earlier report by The Washington Post reported that McConnell allegedly dismissed intelligence reports this autumn that claimed Russia was attempting to influence the election in Trump's favour.
Yet in his news conference, McConnell praised the US intelligence community, saying he has "the highest confidence in the intelligence community, and especially that Central Intelligence Agency".
McConnell's announcement comes a day after a bipartisan group of four senators called for an investigation into the CIA's findings regarding Russia's attempt to influence the race. According to The Washington Post, members of both parties called for a joint House-Senate inquiry that would release any findings publicly, while others suggested creating an independent commission.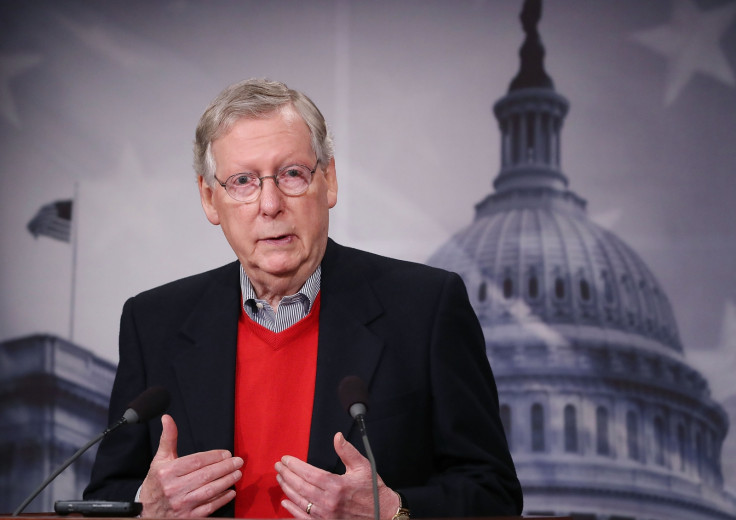 The Senate majority leader, however, said that any investigation by Congress would follow "regular order" through the existing committee structure. "This simply cannot be a partisan issue," said McConnell said, adding that the intelligence committee "is more than capable of conducting a complete review of this matter".
According to the Post, House Speaker Paul Ryan also dismissed any notion of a special committee, as the intelligence committee is "already working diligently on the cyber threats posed by foreign governments and terrorist organisations".
However, Ryan also pushed back on any doubts surrounding Trump's win. "Exploiting the work of our intelligence community for partisan purposes does a grave disservice and potentially jeopardises national security," he said in a statement.
"As we work to protect our democracy from foreign influence, we should not cast doubt on the clear and decisive outcome of this election."
Meanwhile, Trump continued to dismiss intelligence reports via Twitter. "Unless you catch 'hackers' in the act, it is very hard to determine who was doing the hacking. Why wasn't this brought up before election?" he tweeted on 12 December.
The president-elect appeared to ignore the fact that the US government officially implicated Russia in attempting to interfere in the 2016 elections through a hacking campaign back in October.