Hillary Clinton would be president were it not for Comey email probe, pollster reveals
Examining data pollsters gauge the impact of what they're calling the 'Comey effect'.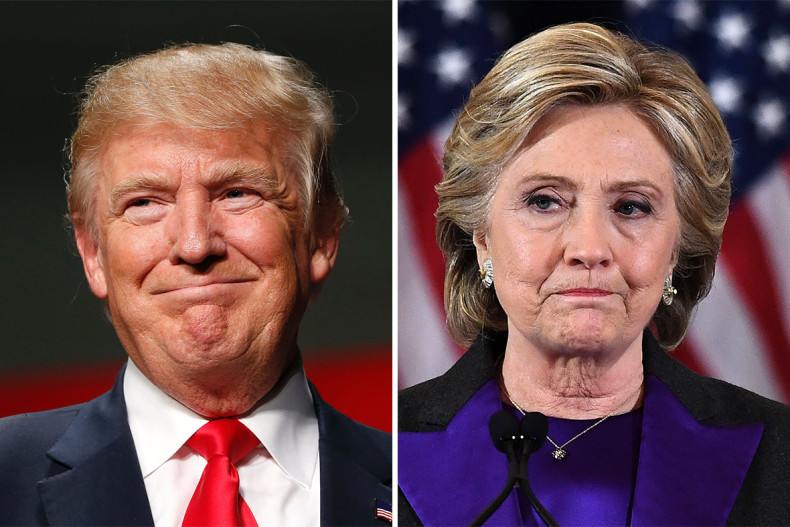 Democrat Hillary Clinton would have won the US election if it was held the day before FBI director James Comey released an incendiary letter saying he was not done investigating her email scandal.
That's according to pollster Nate Silver, and other experts, who are examining what they're calling the "Comey effect" — a sharp swing in voter polls towards Donald Trump after the FBI director said he was investigating a newly discovered batch of Clinton emails on 28 October.
"Clinton would almost certainly be President-elect if the election had been held on Oct. 27," wrote Silver online Sunday. The American statistician gained notoriety for predicting things like the 2010 FIFA World Cup and election of President Barack Obama in 2008.
Less than two weeks before Election Day Comey wrote to eight different congressional committees that the "the FBI has learned of the existence of emails that appear to be pertinent to the [Clinton] investigation." After the FBI analysed the trove of thousands of emails to see if they contained any classified or previously unknown information, Clinton was then cleared, without charges on 7 November, the day before the election.
The FBI director has been criticised by Democrats and Republicans alike. Former US Attorney General Eric Holder and nearly 100 other past Department of Justice officials were left" astonished and perplexed" by Comey's decision to break a protocol of non-interference in elections by making the disclosure so close to Election Day.
"It seems likely that Comey's letter was a critical factor in the election outcome," wrote wrote Sam Wang, of the Princeton Election Consortium, in a blog post on 10 December. "The immediate effect of Comey's letter was a swing toward Trump of four percentage points, about half of which stuck. This was enough to swing Michigan, Pennsylvania, Florida and Wisconsin."
Many factors went into the vote, including undecided Republican voters eventually breaking for Trump, "but on the home stretch, Comey's letter was a critical factor in the final outcome," Wang wrote.
Silver also emphasised that "late-deciding voters broke strongly against Clinton in swing states", costing herMichigan, Wisconsin, and Pennsylvania.
At the time of Comey's letter, Clinton had been maintaining a 3% lead over Trump in many national polls following a series of sex assault accusations that came out against the real estate mogul in October.
Trump seized on the suggestion in Comey's letter that there might be more revelations about the Clinton email scandal around her use of a private server to conduct government business while Secretary of State. In early July Comey said the FBI found no "clear evidence that Secretary Clinton or her colleagues intended to violate laws governing the handling of classified information".
In a blog post just before Election Day Silver noted that his statistics had given Clinton an 81% chance of winning the election. After the letter her chances dropped to 65%.
In the wake of Trump's surprise win Silver and Wang were both heavily criticised for getting the outcome so wrong. Silver also incorrectly predicted that Trump wouldn't win the Republican party nomination. Still, he maintains that "Comey had a large, measurable impact on the race".