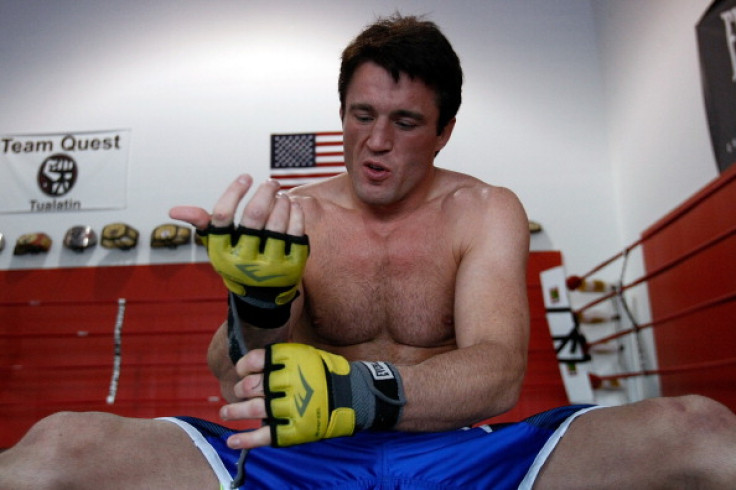 Mixed Martial Arts (MMA) fighter Chael Sonnen has come out and spoken about Ultimate Fighting Championships' (UFC) former bantamweight champion Ronda Rousey. He says it was the media that made her and that her will rather than her skills took her to the top.
Sonnen, who has 5-6 win loss record in the UFC and currently fights in the Bellator MMA circuit, is not too impressed by Rowdy's skills in the Octagon, feeling that she is too overrated and hyped up by the media.
"Ronda was created by the media. Ronda was never as good as the media said she was. She was never as big of a draw or as big of a selling piece as they said she was. That's not a knock on Ronda. That's just a fair assessment. She's very good", Sonnen revealed on Jim Ross' podcast.
"Ronda is gritty, she's tough, she's a fantastic competitor. Her will and her heart is what took her to the top more than her skill set."
Rousey, who recently revealed that she tries not to think of herself as famous as she is scared of it, is one of the biggest superstars in the UFC circuit and arguably the biggest female draw in the history of the company. The 29-year-old is seen as the flagship fighter of the company with president Dana White revealing that it is the American and not Conor McGregor who is the biggest star in UFC history.
Rowdy has been absent from action since her shock loss to Holly Holm at UFC 193. Her fellow countryman Holm knocked her out with a vicious head kick, inflicting what was the first loss of her career. However, the superstar is set to return to the Octagon as she prepares to take back her title when she faces Brazilian Amanda Nunes at UFC 207, which takes place at the T-Mobile Arena in Las Vegas, Nevada on 30 December.