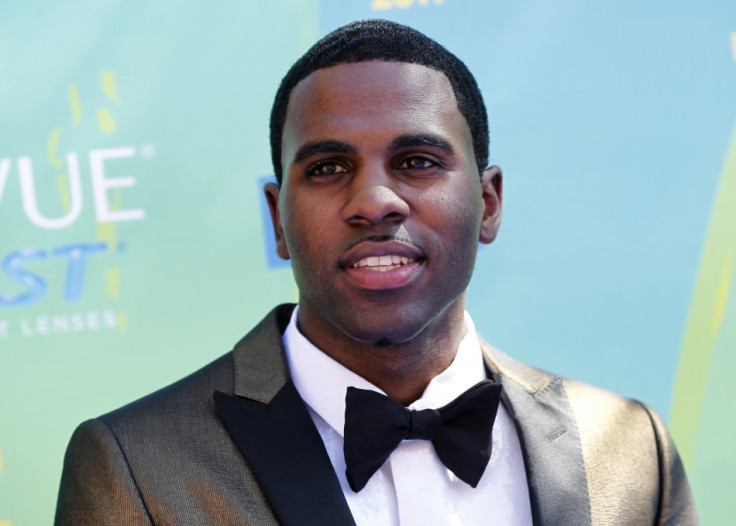 The R&B singer, Jason Derulo, is all set to co-host the MTV Mobo awards in Glasgow this October. He said he was "excited" to be coming back to the UK. The Mobo awards were founded by Kanya King in 1996. It recognizes urban music genres including R&B, hip hop, reggae, gospel and jazz.This is the second time that the Mobo awards are being held in Glasgow.
Jessie J, Katy B and Alexis Jordan are all scheduled to perform at the show. However, his co-host is yet to be revealed. The event traditionally has two hosts to do the presentation.
Previous hosts included Alesha Dixon, Keri Hilson, Lil' Kim, Blu Cantrell and Wyclef Jean.
Derulo was nominated for an award at the ceremony last year. On expressing his happiness on being the host at this year's Mobo's, the 21-year-old says, "It's a real honour to be presenting and performing at the Mobo Awards this year."
This year there is an added attraction, fans will be able to cast their vote for the Best Newcomer on www.facebook.com/moboofficial to ensure their favourite artist takes the title, from Aug. 31.
"The addition of the Facebook category will add even more excitement to the night. It is a first for Mobo as all previous awards have been hosted on www.mobo.com but we want to mix things up and move with the times," Kanya King, Founder of Mobo's said.
She also added, "It will be great to see the fans get behind their favourite Best Newcomer this way."
The Mobo Awards will take place in Glasgow, Scotland on Oct. 5.