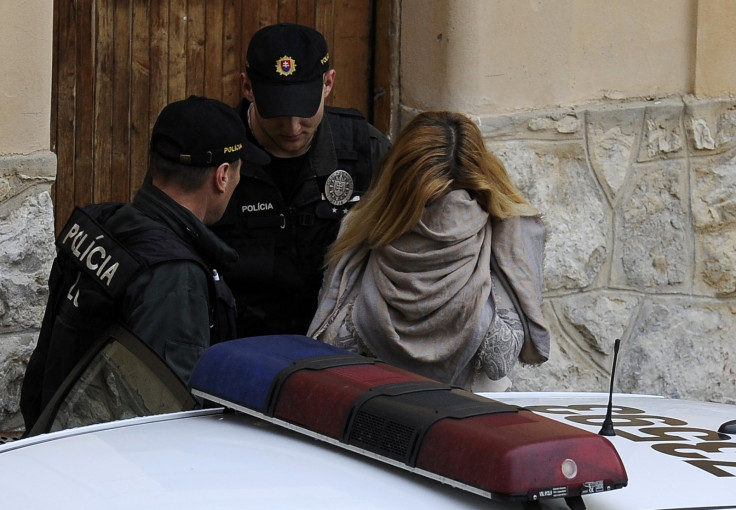 In another compelling day of testimony, accused murderess and swimsuit model Maria Kukocova admitted that she stole her former boyfriend's Hummer to flee in terror after she shot him three times at his Costa Del Sol mansion.
Kukocova previously testified that she accidentally killed British millionaire jeweller and gold dealer, Andrew Bush, 48, after she said he pulled a revolver on her and they each struggled to get control of the weapon before the 2014 shooting.
Bush was fatally stuck twice in the head and once in the arm. "The gun just went off," Kukucova told a Malaga courtroom.
Kukucova reportedly broke down in tears in the latest day of testimony, when photos of her former lover's body were shown in court and she had to be escorted from the chamber, the Telegraph reported.
The 26-year-old model testified previously that the violence erupted when she was in Bush's mansion in Estepona near Marbella, collecting some of her belongings after splitting with her lover. Bush suddenly turned up with new girlfriend, Russian socialite Maria Korotaeva, 22, shouting threats at Kukucova and her family, vowing: "It all ends here," the model testified.
After the shooting, Kukucova emerged from the house with a suitcase and told Korotaeva to get out of the car, where she had been hiding out while Bush and Kukucova argued, reported the Worcester News.
"She told me Andy had given her the keys to the Hummer to get to the airport," Korotaeva testified. "Then she called me by my Russian name and said: 'Masha, please get out of the car.' I didn't want to call the police on her so I got out and she left."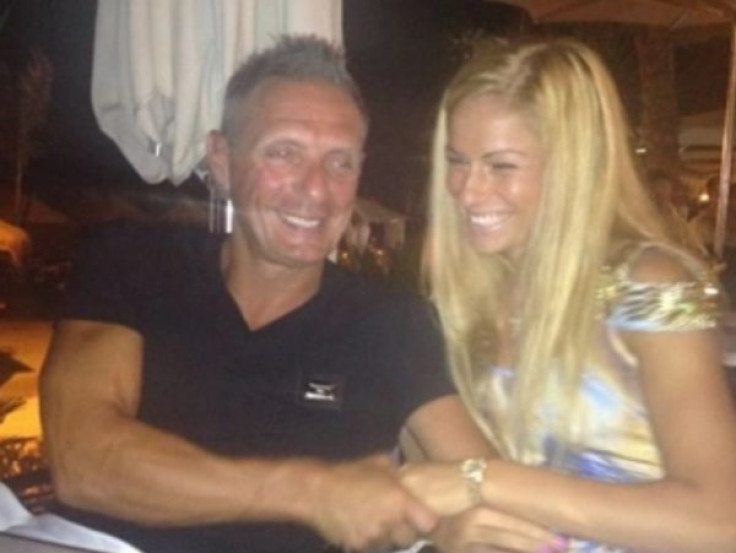 Kukucova, who began an affair that lasted over two years with Bush while working in his Bristol jewellery story, said she sped away because she feared for her life and the safety of her family.
She ditched the car at a nearby hospital and made her way to Madrid, where she met up with her current boyfriend. The pair took a bus to France and then to Kukucova's home country of Slovakia where she turned herself in, four days after the shooting and was soon extradited back to Spain.
She testified that she had no idea Bush was dead when she fled. Prosecutors say the murder weapon — a .38 special-model Amadeo Rossi revolver — actually belonged to Kukucova, who lay in wait for Bush and planned to hurt him because she was jealous of Korotaeva.
"Andrew Bush had no chance to react or defend himself against the unexpected and unpredictable attack which caused his death," said a report by Malaga prosecutor Jose Antonio Nieblas.
"In an attempt to procure her impunity, the accused placed the revolver in the dead man's left hand, took the keys to his Hummer and left the house making sure she closed the doors and impeded immediate access from outside. She then fled in the vehicle after a heated argument with Maria Korotaeva."
If found guilty of murder, Kukucova faces 20 years in prison. Her lawyer has said she acted in "a method of defence," but she hasn't yet entered a formal plea.
A police officer told the court he found Bush's body on the floor of his mansion, near the front door. "There was blood around him," testified the officer. "A revolver was in his left hand."
A forensic scientist who examined Bush's body testified that other than the three gunshot wounds, he did not find any other marks consistent with signs of a physical struggle.