Mortal Combat 5: Blackout, released in 2014 for users of Microsoft's Windows Phone 8.1 and the older Windows Phone 8 smartphones, has now got an update that brings customisable controls which add more intuitiveness into the game as a whole.
Modern Combat 5 is a premium game, costs $4, and is currently available for download from the Windows Phone Store.
Highlights of the game
On paper, Modern Combat 5: Blackout should give users obsessed with first person shooting games, lots to cheer about by virtue of multiple missions that players would be required to complete.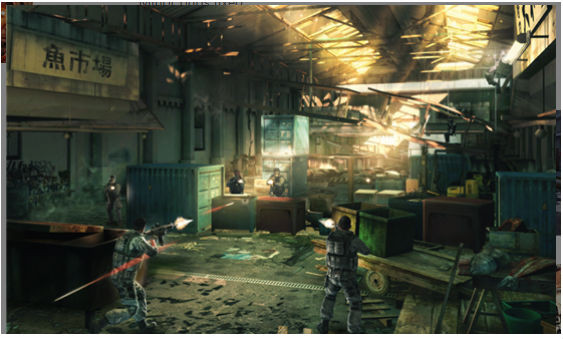 Apart from the customisable controls, Modern Combat 5: Blackout incorporates the following conventional aspects:
Choose your favourite class
4 customisable classes that you can level up across a single and multiplayer
Find the play style that suits you: Assault, Heavy, Recon, or Sniper
Activate class-specific skills by earning and spending Skill Points
High-powered multiplayer
Epic team clashes in Squad vs Squad matches
Talk to other players in Global and Squad Chat
Individual and Squad leaderboards
Win cool rewards in the limited-time events
Unified progression
Accumulate XP and level up by playing both single-player missions and multiplayer matches
Unlock higher-tier weapons by mastering lower-tier ones
Customise the perfect weapon using a host of attachments
Intense solo campaign
Fast-paced story missions with various challenges taking you from Tokyo to Venice
Play the new Spec-Ops missions for a real adrenaline rush
Flawless graphics, music and voice performances with seamlessly integrated cut-scenes
Highly customisable controls
Intuitive, highly customisable controls so you can play just the way you want
App technicality
App Publisher: Gameloft
App download size: 776MB
Version: 1.0.2.1
Compatible with: Windows Phone 8.1, Windows Phone 8
App requirements: phone identity
data services
Proximity
push notification service
movement and directional sensor
web browser component
HD720P (720x1280)
WVGA (480x800)
WXGA (768x1280)