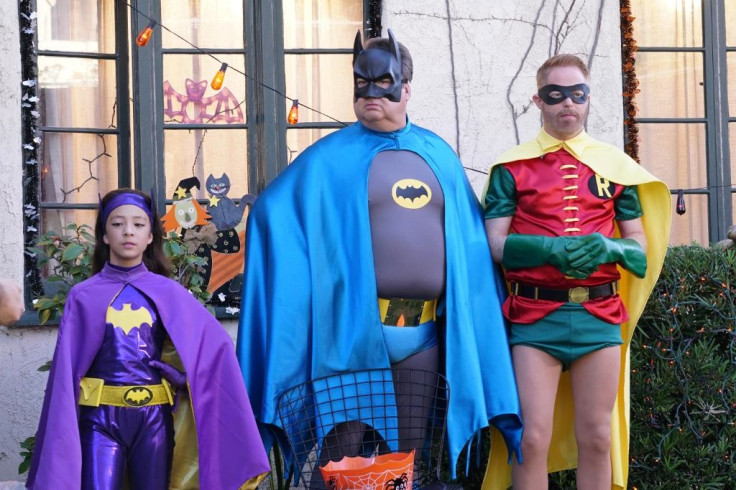 Modern Family is staying put at ABC with the network confirming the show for two more seasons. The 20th Century Fox Television comedy, which is currently in its eighth season, has signed on for seasons 9 and 10 with a chance it could be extended further in the future.
"We are beyond thrilled that we get to spend more time with these characters, these amazing actors, our ridiculously talented writers and our incredible crew – all of whom are like family to us. And the good kind of family, not the kind that argues with you all the time," co-creator/co-showrunner Steve Levitan said in a statement on 10 May.
With the long-running hit show's future set, the core cast members also received sizeable hikes in salary during contract negotiations. According to Deadline, Sofia Vergara, Julie Bowen, Jesse Tyler Ferguson, Eric Stonestreet, and Ty Burrell saw their pay cheques increase from $350,000 (£270,000) per episode to $500,000.
The younger members of the cast are next up for contract negotiations.
"Modern Family has been the center piece of our comedy brand for eight seasons and we are thrilled to have it on our schedule for two more years," said Channing Dungey, president, ABC Entertainment. "Steve and Chris have created such endearing characters, and the cast is second-to-none."
Jonnie Davis and Howard Kurtzman, presidents of 20th Century Fox Television, also celebrated the two-year pick up. "Modern Family remains one of the studio's most prized assets... Steve and Chris are genius producers who created nothing less than a television classic, and they would be the first to tell you that their cast and crew are the best there is. We feel incredibly proud to be the studio supporting them and look forward to many more hilarious episodes," they said according to The Hollywood Reporter.
The season finale of Modern Family Season 8 will air on 17 May on ABC.