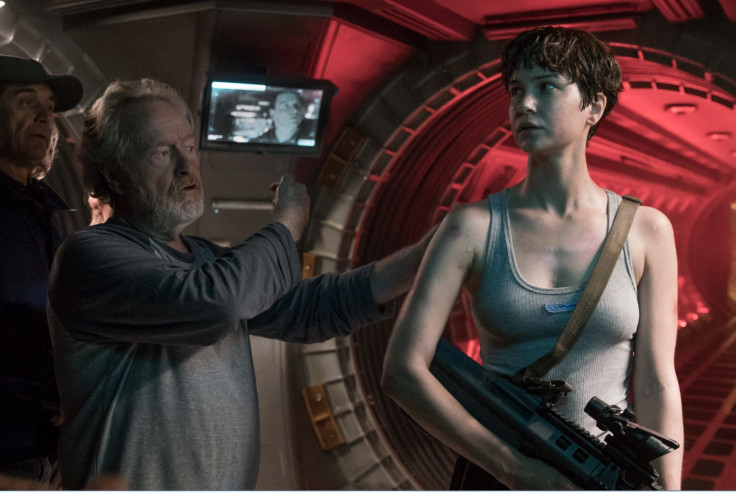 Alien: Covenant isn't even out in cinemas yet but director Ridley Scott is making it very clear that he has several potential sequels up his cinematic sleeve. He's so eager to get them onto the big screen in fact, that he recently revealed his plans to begin shooting the upcoming movie's follow-up before the end of summer 2018.
Speaking in an interview with IGN, the British filmmaker confessed that he and his team are "writing [a sequel] now" and he plans to "be filming [the movie] within 14 months." When asked where he think the story could go in future films, Scott urged that the plot going forward is "wide open" and he is intent on keeping the audience's asking questions.
"There will be another one before we kind of literally and logically, clockwise, back into the rear back head of [the original] Alien," the 79-year-old previously told Fandango, before going on to clarify: "It will go Prometheus, Awakening, Covenant. Fairly integral where this colonisation ship is on the way...."
Interestingly, Scott's statements seemed to indicate that the next film in the franchise will act as both a direct sequel to Prometheus and a prequel to Covenant – presumably to enable him to focus on what happened to survivors Elizabeth Shaw (Noomi Rapace) and synthetic David (Michael Fassbender) after the rest of the Prometheus crew was killed. That being said, Covenant does – albeit somewhat ambiguously – bridge the gap between the 2012 instalment and the new film so it's a wonder whether Scott would have any new material around to play with.
Similarly, in the same conversation with IGN, Scott indicated that it was perhaps Neill Blomkamp's Alien 5 that was going to be called Awakening, rather than the sequel in his own unfolding series.
"They wanted to do Alien, er, Awakening – Neill Blomkamp. I said fine," he explained. "I was going to be the producer. If I could have, I would have. Except I do question – why have both [Blomkamp's Alien and Scott's Alien] out there? It seems like shooting your big toe off – it doesn't make sense. But they didn't go forward with it, Fox, so I just kind of kept out of it."
Starring Danny McBride and Katherine Waterston, Alien: Covenant centres on the coupled-up crew of a colony spacecraft, who travel to an uncharted planet in the hopes it can become theirs – and the 2,000 colonists aboard's – new home. Soon after they arrive however, they discover the land is dark and dangerous and its sole inhabitant is android David. Well, there's also some scary-looking extraterrestrials lurking about to terrorise them too...