Nicki Minaj faces backlash over racy Paper magazine photo: 'I don't think it's right' says The Talk host
"You don't need to take it down to this level," co-host Sharon Osbourne said on The Talk.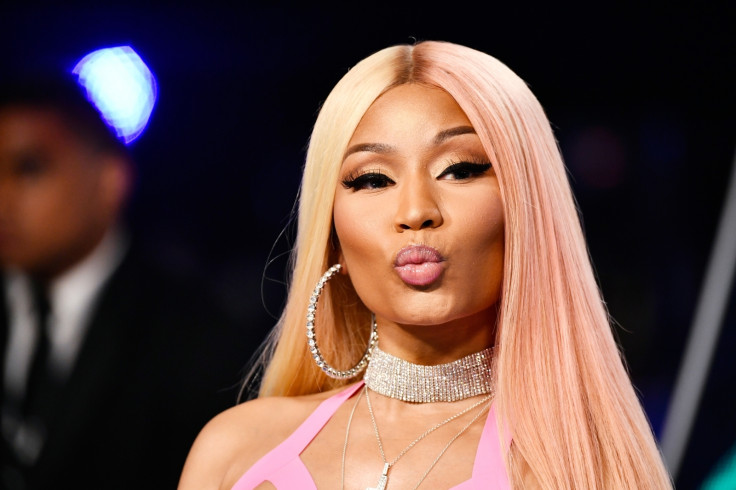 Nicki Minaj has set the internet on fire with her NSFW Paper magazine cover. But, her provocative photo has drawn mixed reactions from viewers.
The host of the CBS talk show, The Talk, Eve Jeffers Cooper and Sharon Osbourne have made it clear that they are not fans of Minaj's latest shoot.
During Wednesday's (15 November) episode, Osbourne said, "It's about your music, not about your love of looking a certain way. It's great you're a young woman, and you're also a talented young woman. You don't need to take it down to this level."
Sharing similar views, Eve also discussed in details why she didn't approve of Minaj's Paper magazine cover.
"I worked with Nicki, I got to know her on Barbershop... she's a nice person, she's an amazing rapper, and as a lyricist I respect her... but as a woman, from my point of view, personally, I would not be able to do that," the Grammy winner said.
She continued: "I think in this climate, it's not good. I think every artist has a right to express themselves however they want to express themselves and I respect that as well. For me personally, as I started coming up in the business, I started realising that young girls were looking up to me and younger people were looking up to me, and that, not that you want to be a role model, but it becomes what you become, it is what you are."
The reactions come after Minaj on Wednesday (15 November) posted the NSFW cover on her official Instagram page alongside the caption, "Wanna Minaj" with the hashtag #breaktheinternet.
The Anaconda hitmaker is featured in various stages of undress in three different versions of herself, all in suggestive poses.
Eve, who replaced Aisha Tyler on the show, went on to add that she would rather be an uplifting voice without showing off too much.
"As I've gotten older ... I'd just rather be a voice that's uplifting... I can be a voice for those girls that might not have a voice, in a different way without showing myself off ... For the Nicki fans, I love her, respect her. Go women in hip hop. It's not my thing. I just don't think it's right. Personally. Period. That's it."
Nevertheless, Minaj has support from Kim Kardashian, who herself broke the internet with her racy Paper magazine shoot back in 2014. Kardashian approved of the No Frauds hitmaker snap by replying with three fire emojis on her Instagram post. Minaj's friend Blac Chyna also liked and commented on the photo by posting four heart-eyed emojis.