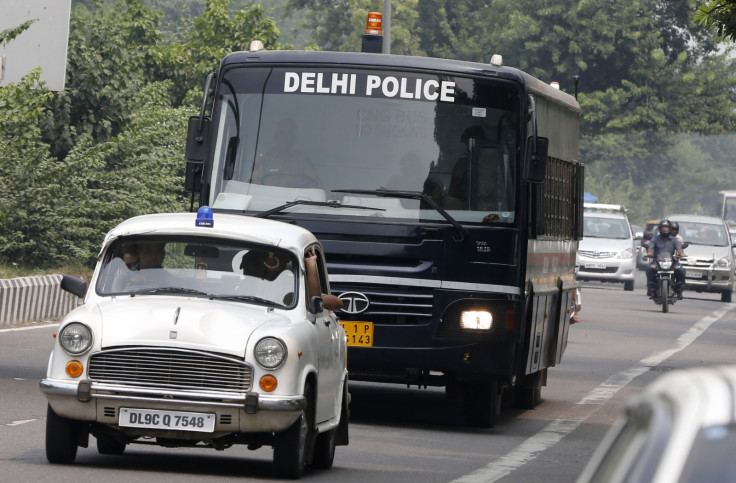 "Every Indian is special. Every Indian is a VIP," Prime Minister Narendra Modi said after banning red beacon lights on cars, which serve as a passport to zip through traffic.
For long, the lights with blaring sirens have been a powerful symbol of VIP culture in India. From 1 May only emergency vehicles such as ambulances and fire engines and police cars can use flashing blue beacon lights
The red beacon lights atop vehicles of even the prime minister, the president and the chief justice of the Supreme Court will be permanently removed.
The ruling Bharatiya Janata Party hailed the decision as "historic".
Some state governments have voluntarily cracked down on the use of red beacon lights but the latest is the first credible step taken by the federal government. Call for the ban gathered widespread support after Delhi's Chief Minister Arvind Kejriwal willingly abolished the use of red beacon lights in the federal capital since he took power in 2015.
Finance Minister Arun Jaitley emphasised "there will be no exceptions" as he announced the decision after a cabinet meeting chaired by Modi. He added: "This is a central rule and the government is removing this rule from the rule book."
India currently has six categories of beacon lights but mainly red, blue and yellow are in use.
Misuse of red beacon lights
Critics point out the privilege is often abused to bypass notoriously gridlocked traffic on city roads much to the annoyance of regular commuters. In the past, there have been reports of ambulances and emergency services being kept waiting in the traffic to facilitate the movement of vehicles sporting red beacon lights.
There have also been cases of red lights illegally fixed on top of private vehicles by criminals to zoom past the police without being detected.
India's highest court once described the abuse of red beacon lights as a "menace to society" and called the practice a "ridiculous and synonymous with power".
Modi's politically shrewd move has been widely welcomed, but the main opposition Congress party has taken a dig at the decision.
"The Supreme Court had given its verdict on 10 December, 2013, about which cars be allowed and which ones not for use of red beacons. If after three-and-a-half years the BJP is trying to do politics over this and blow the trumpet of morality, then there can be nothing more laughable," Manish Tewari, spokesperson for the Congress, said.
Critics have also pointed out that other potent symbols of VIP culture such as sprawling bungalows and swank vehicles funded by the taxpayer remain.