Indian security forces have arrested three terror suspects believed to be members of an Isis module scattered across five states in the country. Six other suspects were also taken into custody for questioning.
The arrests were made on Thursday (20 April) morning as part of a massive anti-terror operation conducted simultaneously in the five states – Maharashtra, Punjab, Bihar, Andhra Pradesh and Uttar Pradesh over the past five days.
The crack down on terror suspects was intensified in the past month after the first reported Isis attack on Indian soil – a low-intensity bomb blast in a train in Ujjain, Madhya Pradesh in early March. Counter-terror operations that soon followed the attack led to the killing of Saifullah - the leader of the Isis module that allegedly carried out the blast. Eight other members were also arrested in police operations.
Those nabbed on Thursday were reportedly planning similar attacks in the country and had initiated a recruitment drive across the states in preparation of the strikes.
The arrests were made in Maharashtra's Mumbai, Punjab's Ludhiana and Uttar Pradesh's Bijnor.
Sources in the Uttar Pradesh anti-terror squad told India Today news network that the suspect arrested in Mumbai – a 26-year-old man – is believed to be an Isis recruiter for Maharashtra state. The security personnel seized several SIM cards from the man's house.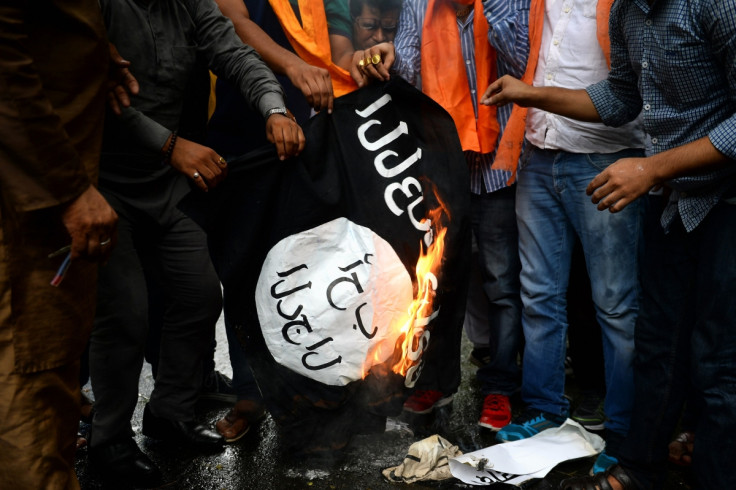 "The gang was operating nationwide. Several agencies were on it. For the last 15 to 30 days, a close watch was kept on the gang and its members were tracked. On Wednesday night, the places were raided simultaneously," a source from the anti-terror squad told the news network.
The anti-terror squad is believed to have arrested one more suspect from Narkatiaganj in Bihar in addition to taking six suspects in custody for interrogation, the news network reported.
Investigation is ongoing to bust other similar terror module that may have surfaced in the country.