Mohamed Al-Fayed has been accused of sexually harassing three of his female employees, including two teenagers, while owner Harrods, the luxury department store in London's Knightsbridge.
The tycoon, who sold the world famous store in 2010 but still owns the Ritz Hotel in Paris, is accused of trying to convince the women to have sex with him.
On one occasion, the billionaire allegedly persuaded a 17-year-old girl to change into a swimming costume so he could film her.
She said he then tried to kiss her and requested she sleep with him.
Two other women, aged 19 and 20 at the time, claim Al-Fayed tried to get them to have sex with him by showering them with extravagant gifts, such as apartments and cars.
The allegations, which span just over a decade to 2006, are to be broadcast on Friday (8 December) as part of a Channel 4 Dispatches expose called Al-Fayed: Behind Closed Doors.
Two of the women who spoke to programme makers wished to remain anonymous, but one former Harrods employee went public with the claims.
Cheska Hill-Wood, a 41-year-old manager of a Mayfair art gallery, said she began working as Al-Fayed's junior personal assistant in 1993 after being contacted "out of the blue" while an aspiring actress.
Aged 17 at the time, she claims that on one occasion the Egyptian-born tycoon invited her to his central London flat, saying he could help her get acting work with his film producer son Dodi.
Hill-Wood told Dispatches that , now aged 88, then asked her to change into a swimming costume so he could film her.
She told the programme: "He said, right well we need to be able to see your, your shape for this, so here's a swimming costume, you can put this on. And I questioned it and I said, you know, it's fine – I'm wearing leggings and a t-shirt. He said: 'No, no ,no, no you need to go and put this on'."
Hill-Wood said she went to the bathroom to change into the swimsuit and when she came out Al-Fayed tried to kiss her.
"[He] came round from the camera grabbed me and kissed me and I pushed him off and said to him 'what are you doing, what are you doing?' and he sort of laughed. There is just literally me and him. Me in a swimming costume standing in his bedroom."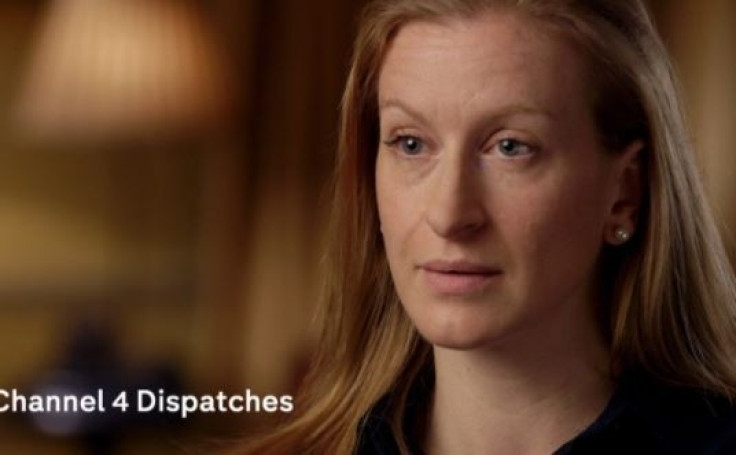 She claimed Al-Fayed then said: "If you don't sleep with me I can't help you with your acting career."
Hill-Wood said she then grabbed her clothing, got dressed and fled.
Another woman featured in the Dispatches expose claimed Al-Fayed "groomed" her and asked to have sexual relations with her while a Harrods sales assistant. The alleged incident happened in 2005. She said she decline his advances.
A third woman claimed to have been harassed while a 20-year-old student working at Harrods in the summer of 2005. She said: "He just sort of, was trying to make out that it was all very innocent and he was being a charming old man, which he clearly wasn't.
"It's unbelievable how you can be so disgusted by someone and yet be so afraid of someone, how someone can have so much power."
Channel 4 said they did not receive a response from Al-Fayed to the allegations made.
A spokesperson for the channel said: "Despite not knowing one another, their accounts, from two different decades, reveal a number of striking similarities."