Vision 2030 offers hope to many in Saudi Arabia - but this is why I'm less optimistic.
The Deputy Crown Prince's plan to wean Saudi Arabia from oil must be closely monitored.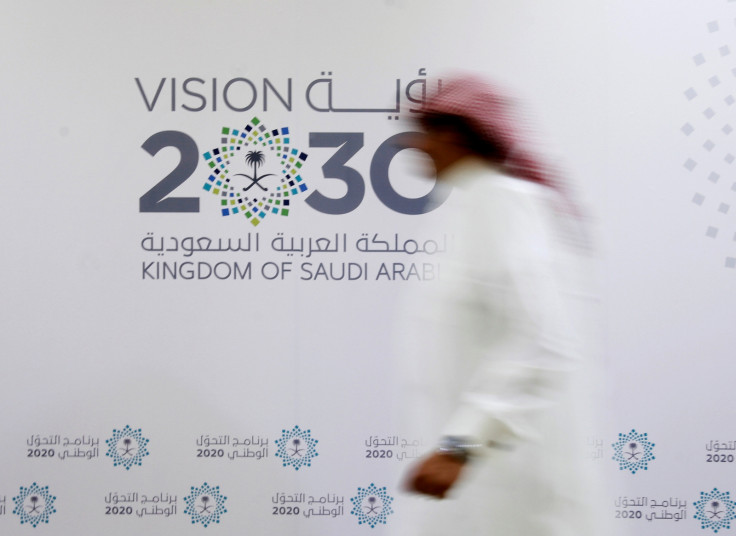 It has been three months since Saudi Arabia finalised its sweeping vision to end the country's addiction to oil. Yet, the momentum following Vision 2030 is still going strong. Mohammed bin Salman (MBS), Deputy Crown Prince and the architect of Vision 2030, in cooperation with several government ministers revealed their expectations for the future of Saudi Arabia in press interviews with the international media.
These expectations and aspirations carry high hopes for future Saudi generations. Vision 2030 has given a general cause for optimism amongst citizens, but it has also stirred up feelings of doubt regarding the government's ability to implement and sustain long-term economic vision.
Change is, without a doubt, happening in Saudi. Since the current government came to office there have been internal reshuffles across different ministries and departments. Oil prices hit their lowest level in decades. Considering Saudi has always relied heavily on oil production, the government has had to think of alternative ways to diversify its economy away from oil.
The young prince
At the age of 31 years, MBS appears to be dynamic and eager for change. He is being presented as the face of Saudi youth. Belonging to a generation that accounts for 70% of the population, he understands the generation's needs. It is generally promising to absorb a policy maker who has a strong desire for change. There have been visible changes in the government since the young prince assumed his position, but there is also public sentiment that some of these changes are formed by impulsivity.
The constant reshuffle across the government ministries left some questions open, including the selection process of recent appointed ministers, which has sparked controversy. There is a general belief that some of the selected ministers are, in one way or another, linked to MBS or one of his private companies.
Historically, Saudi has always adopted a slow gradual change. This has long been the modus operandi in Saudi political and economical life. In an Al-Arabiya interview, MBS referred to these rapid changes as "quick fixes," when in fact many of these quick fixes had to be corrected again, simply because they lack long-term planning. If a government cannot accurately put in motion short-term decisions, then it may be less likely to think ahead and plan for the future – let alone 2030.
Slow-thinking bureaucrats are still the norm across governmental departments in Saudi.
Saudi is ruled by a monarchy. Hence, sons of King Abdul-aziz, the founder of modern Saudi, have succeeded to the throne. It is evident that despite being brothers, each king comes with his own way of ruling the country. At times, this can differ entirely from the mission and ambition of the predecessor king. Thus, there is no guarantee that Vision 2030 will be sustained for much longer, especially when current Crown Prince Mohammed Bin Naif accedes to the throne.
The fear of running out of oil, along with the recent sizeable drop in oil prices, has been dominating Saudis' minds for quite sometime. Consequently, it is expected that the post-oil plan would receive some positive reaction from the public. This response, perhaps, is not because Saudis are convinced the plan will work, but is due to a desperate need to wipe out that fear. These concerns are also amplified by the current climate of tension seen in neighbouring countries, which has played a significant role in discouraging public critics towards the vision and its goals.
Vision 2030 goals not only sound idealistic, but they have also underestimated the complexity involved in achieving a vision of that scale and scope. The size of any economic restructuring is inherently large and arduous to implement. Given its total dependence on oil now, it is fair to say that the vision is rather over-ambitious assuming Saudi can wean itself off oil in four years time. Therefore, Saudi policy-makers have to rethink the practicality of Vision 2030.
The vision, after all, is being promoted as a one-man ambition. Pragmatically, an economic transformation plan cannot be driven and achieved by the determination of one person – even if that person is seen as a panacea for Saudi's economic challenges.
It is believed that Vision 2030 has been influenced by reports from management consulting firms. Saudi has recently attracted global consultants, with US$1.25 billion spent on management consulting this year alone. It is understandable that the Saudi government may look to the west, seeking an economic transformation module. But one would also question international consultants' ability to draft a plan that considers local economic and social challenges, as well as the potential effects of this crafted vision on ordinary citizens.
Slow-thinking bureaucrats are still the norm across governmental departments in Saudi. In order for drastic change to take place there has to be a partnership approach, where both the government and society work in line to achieve the ultimate goal.
The journey to transform Saudi into a global investment power is a very complex one.
The vision, however, is about much more than a road map for economic transformation. The Saudi government also aims to overcome western stereotypes of Saudi Arabia that are often imposed by mainstream media. By sending modernising messages through formatting agreements with technology giants – like Facebook, Twitter, and Microsoft – Saudi hopes to positively bolster its image.
In reality, the planned 2030 vision includes some very promising goals and it deserves to be supported by Saudis. It gives a glimpse of hope that things are improving and that the country is moving forward at this difficult time in the region. Yet, public support is not enough to ensure its workability. There has to be a strict audit office – one that tracks and underlines the fundamental importance of measuring government performance towards achieving Vision 2030.
The journey to transform Saudi into a global investment power is a very complex one. It can only be achieved by a coherent strategy based on grassroots approach to development, which requires the involvement of the society, as well as the government and its various institutions. Introducing and sustaining education programmes across schools and government offices are vital to engage the public and raise awareness about the vision and how it will impact the lives of citizens.
---
Anas Alajlan is a Riyadh-based freelance journalist, with an interest in politics, social issues and public opinion in the Middle East region.
---
© Copyright IBTimes 2023. All rights reserved.