Monarch Airlines future in doubt again as regulators ponder licence extension
Aviation authorities weighing whether or not to grant struggling airline's travel business a temporary licence extension.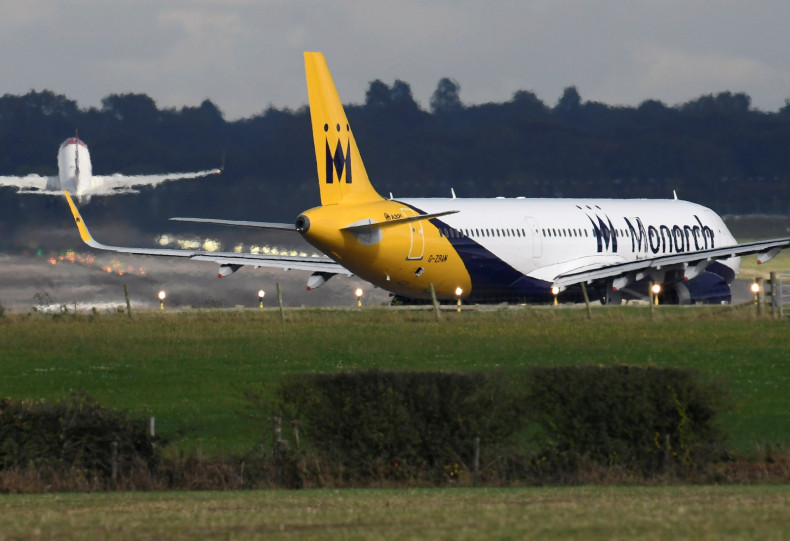 Monarch Airlines' commercial viability is in question yet again as doubts are cast over its survival for the second time in less than 12 months.
Newswires and broadcaster Sky News reported on Saturday (30 September) that the UK's fifth-largest airline is holding emergency talks with British regulators about a temporary extension to its Air Travel Organiser's Licence (ATOL) for the third time in four years.
Without such an extension from the Civil Aviation Authority (CAA), Monarch's travel subsidiary is likely to be placed into administration within days, leaving thousands of its customers facing uncertainty about their journey back to the UK.
The ATOL mechanism protects airline users in the event of an operator's collapse.
While unconfirmed sources close to the talks said a temporary extension would be granted, KPMG has reportedly been placed on standby to put the airline's travel arm into administration.
The global auditor has been working with Monarch on exploring sale or partnership options for its beleaguered short-haul network. Last week, it received bids for bits of its business from rivals including easyJet and WizzAir.
The company only survived last October thanks to an investment of £165m from its majority shareholder Greybull Capital, making it the biggest inflow of cash in the airline's 49-year history at the time.
Many fear a contagion effect from the travel business to the parent airline company. Even a licence extension is being deemed a temporary stay of execution, given the precarious position of Monarch's finances. The travel business currently accounts for 5% of headline revenue.
In a statement, a Monarch spokesman said: "In recent months we have undertaken, and continue to undertake, a comprehensive review of Monarch designed to determine its optimal future shape, size and strategy.
"We are having regular discussions on a number of options with potential strategic partners and we will announce any material developments, if and when they happen."
Spokespersons for the CAA and KPMG declined comment when contacted by IBTimes UK.
Monarch's latest financials point to losses for the 12 months to last October of £317m.
Headquartered at London's Luton Airport, Monarch currently employs over 2,500 people, and an additional 800 at its aviation engineering and support services business.