Money 20/20 Europe: MasterCard's Ann Cairns working to include women from unbanked to boardroom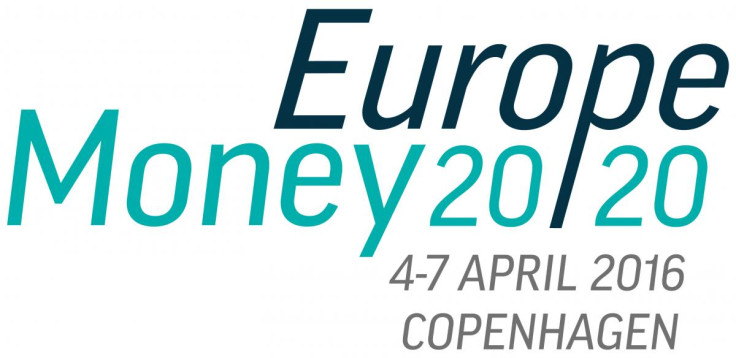 Ann Cairns, president of International Markets, MasterCard, understands from her work on financial inclusion that women constitute a particular pain point.
Carins told delegates at Money 20/20 Europe in Copenhagen that progress in digital identity programmes being rolled out in places like India and Nigeria, are providing women with a foothold in the connected world; it's an area MasterCard has been focusing on.
She said: "People are born in different parts of the world without birth registration or passports and so on, and many of those people are women. Digital identity gives them something that uniquely says I am who I am – I'm not somebody's mother, daughter, sister, but I am a person in my own right and I can connect up to the connected world. So that's what inclusion means to us."
Back in 2011, the World Bank said there were 2.5 billion people excluded from the financial system and since then half a billion have been added. MasterCard, which has a network of 27,000 banks around the world, is well known for its pioneering work on financial inclusion, and Cairns has been a powerhouse for women, not only in the developing world, but in boardrooms as well.
With reference to a digital identity scheme being rolled out in Nigeria, Cairns said additional help was coming from aid organisations: "UN Women are working with us in Nigeria to help the Nigerian government register women, and they are giving them $1m to register half a million women there as part of the effort," she said.
Cairns said she has just come back from Tanzania where MasterCard is working with one of the big banks there to connect up to the farming community to allow a farmers to be able to sell their produce direct to a buyer , with a mobile phone. "They can get a quote for the price of sunflower oil, for example, and have some means of moving the money electronically. We are working with the local entrepreneur who is the buyer, the farming community, the telcos, and the bank to make this happen. The system is being designed in our labs in Kenya. The labs were opened there with the Gates Foundation."
In addition to working on financial inclusion in the developing world, MasterCard has also been focused on the unbanked in Northern Europe; some 90 million people are financially excluded in Europe, and that figure has been rising fast because of the growing refugee crisis, noted Cairns.
"Being financially excluded in the developed world makes life very tough. Think about buying yourself a railway ticket, if you can buy a week early or a month early online, then you are going to pay a lot less, but the nearer the date you get and if you actually pay in person and pay in cash, chances are you will pay absolutely full price for that ticket. So being financially excluded in the developed world where there isn't really a barter system in place is actually very difficult."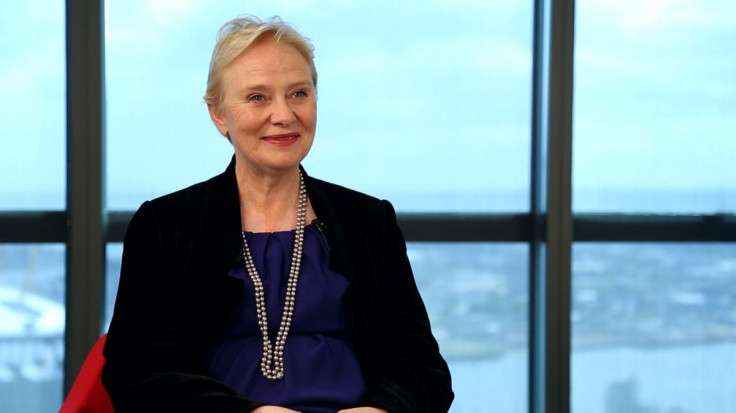 MasterCard chief Ann Cairns
IBTimes UK
Cairns said an example of somewhere that MasterCard has helped significantly with this problem is Italy, which had a high unbanked population. She said the Italian banks got together and created a prepaid solution that allowed people to just transact on a card – "a light bank account".
On the subject of gender equality in boardrooms, Cairns said: "I think we are seeing more and more women entrepreneurs, but I think it's still not easy for women to get access to capital and I hope that improves.
"Obviously the number of women on boards has increased, especially in countries that have had quotas, places like Northern Europe – so that's been helpful. It's one thing fixing this at board level, but if you don't create the feeder pool of women to grow up and manage the company, that's a wider problem and you aren't probably creating the board members that you want for the future."
Cairns explained that she has personally conducted a protocol at MasterCard involving all the positions that are senior business leader and above; she has asked to see the list of candidates, and requested at least one woman be added to that slate.
"I started doing it six months ago. Previously the number of women recruited in to those positions was 33%. In the last six months it's been 44%. It's been a massive change in a really small space of time. I think it's about opportunity. It's not about putting a woman in a job, it's about having a broad enough slate so that you can attract great candidates."
© Copyright IBTimes 2023. All rights reserved.