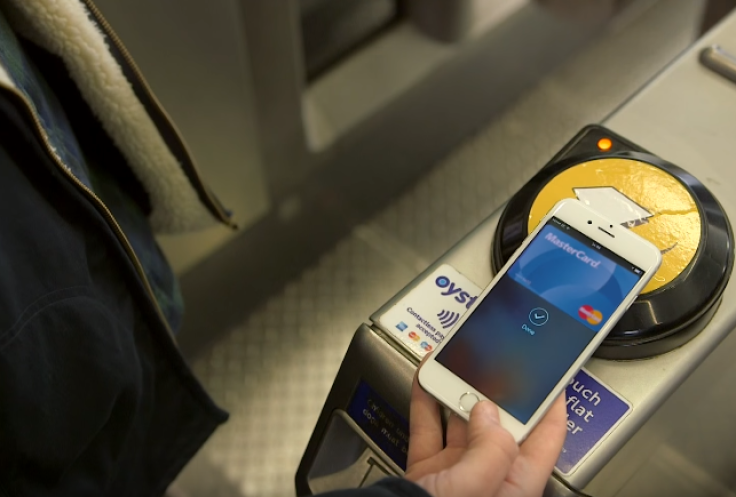 Good news commuters, there's now a reason to be cheery on a Monday thanks to MasterCard announcing it is bringing back free rail fares for Apple Pay users in London as part of its Fare Free Mondays scheme.
The promotion offers those using Apple Pay devices linked to a MasterCard reimbursement for travel costs up to £28 per person within the Transport for London network on selected Mondays. The deal will be made available for a limited time starting each Monday between 29 February to 14 March, 2016.
The scheme was first rolled-out back at the end of 2015 for a few weeks and now it's back much to the delight of those looking to save more than a few pennies using one of the world's most expensive public transport networks.
Where and when can I use Fare Free Monday?
Surprisingly there are few catches to the offer. Eligible Apple Pay users can take advantage of the offer on the London Underground, London buses, DLR, London Overground, Emirates Air Line and National Rail services where a card reader is present. There's not even an off-peak only small print – as it can be used on those Mondays between 4:30am and 1am the following day.
What is Apple Pay and what will I need to use it?
Apple Pay is Apple's mobile payment system that aims to do away with cash by allowing owners of iPhone 6, Apple Watch, and iPad to purchase items and services by tapping their device on card readers. Banks signed up to the service include Visa, American Express and MasterCard – which is the generous ones rolling out this promotion. Sadly, if you don't have a Mastercard and Apple Pay combo you won't be able to join in the free fun. It will take 28 days for the fare to be reimbursed into the cardholders account, so no need to fill out annoying forms or anything.
To use Apple Pay you'll need to own either an iPhone 6 or later, an Apple Watch (paired with iPhone 5 or later), iPad Pro, iPad Air 2, iPad mini 4, iPad mini 3.
How to use Apple Pay
As you approach a gate with a yellow card reader double-click the Home button of iPhone when iPhone is locked.

Select your MasterCard and place your finger on Touch ID until you see "Hold near Reader to pay" on the display.

Touch the iPhone near the yellow card reader within one minute of completing "Step 2"

You will see "Done" on the display, feel a brief vibration, and hear a beep, letting you know payment has been sent. A green light will also be displayed on the card reader.