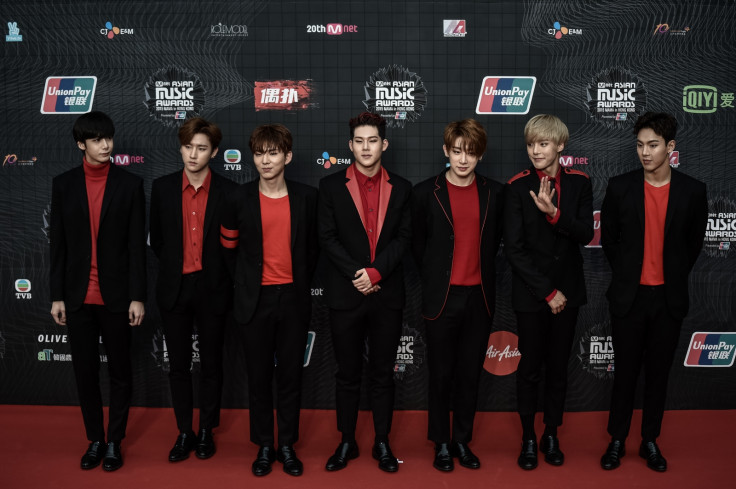 Thanks to the astronomical success of Gangnam Style, K-Pop rapper Psy has put bands like MONSTA X on the international map.
Who are MONSTA X
Formed on singing competition No Mercy in December 2014, the group now evoke the same level of hysteria as their rivals GOT7 and British boyband One Direction. They have nearly two million followers on Facebook and Twitter.
Highlights and achievements
The K-pop superstars were named best male group at the 2015 International Korean Music Awards.
The group made their acting debut on South Korean sitcom the Producers
Monsta X's latest album The Clan Part 2.5 The Final Chapter Beautiful, debuted at to number one on US and Japan's daily and real-time K-pop chart following its release on 21 March.
In 2016, GOT7's Jackson and Jooheon appeared on Celebrity Bromance.
Hyungwon showed off his modelling skills during SS 2016 Seoul Fashion Week.
Who are the members?
The group consists of Shownu, 24, Wonho, 24, Minhyuk, 23, Kihyun, 23, Hyungwon, 23, Jooheon, 22, and I.M, 21.
Who is the lead singer?

Shownu is the lead vocalist of the group.
What is their biggest hit?
The group's track Hero is without a doubt their biggest hit. They performed the song, which currently has more than 30 million views on YouTube, on the red carpet at the 2015 Mnet Asian Music Awards.
What is the name of their fan club?
Fans of MONSTA X are affectionately known as Mon Bebe. Back in 2015, Minhyuk revealed the meaning behind the usual moniker saying: "The hidden meaning of our Monsta X team name is 'My Star.' Mon means mine in French, so it's Mon-Sta(r). Mon Bebe, or our baby, was fitting."