Italy's third largest bank is at increased risk of nationalisation after Prime Minister Matteo Renzi's proposal to make changes to the country's constitution was defeated in a referendum.
Sources familiar with the matter told the Financial Times newspaper that Monte dei Paschi di Siena's plan to raise €5bn (£4.2bn) through investors is in jeopardy as a result of the political turmoil created by Renzi's pledge to resign.
A decision on how to proceed with handling the bank's bad debt will be taken this weekend.
Economy Minister Pier Carlo Padoan is in negotiations with the Qatar Investment Authority to pump €1bn into Monte dei Paschi, but hopes are fading that a deal can be struck before the deadline.
Without the investment from Qatar, the other parts of the plan to recapitalise Monte dei Paschi are unlikely to succeed.
Shares in Italian banks suffered sharp falls on 5 December amid speculation that the government will have to prop up Monte dei Paschi, the world's oldest surviving bank.
The Wall Street Journal reported that the bank and its advisers have decided to wait to see who the new Italian prime minister will be before deciding on a course of action.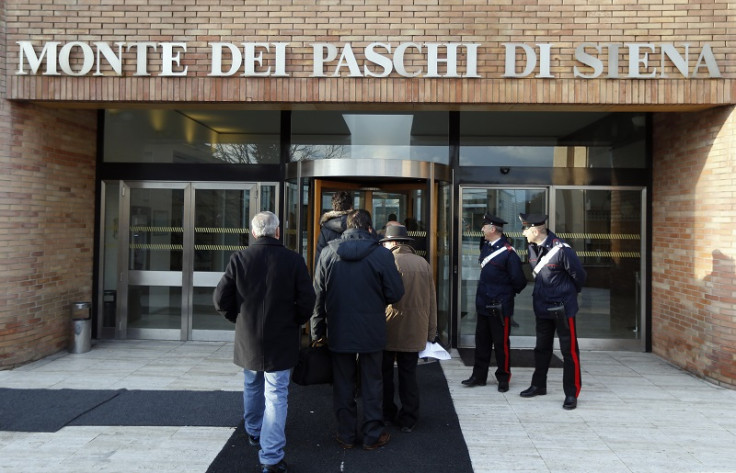 Alarms were raised over Monte dei Paschi after the lender scored lowest of the 51 European institutions that were subjected to stress tests by the European Banking Authority in July.
It is weighed down with €46bn of non-performing loans and its share price has fallen by more than 80% this year.
The Tuscan lender needs to raise fresh capital before the end of December to avoid being wound down.
"The difference between Italy and other countries is that in Italy there's essentially been no state aid or takeovers," European Central Bank Governing Council member Ewald Nowotny was reported as saying in Vienna on 5 December .
"It's not to be excluded that state aid is necessary."