While Prince William is facing criticism for going on a lads ski trip to Verbier as his grandmother marked the beginning of the 2018 Commonwealth Games with other senior members of the Royal Family, Prince Harry is maintaining his newfound status as a hard-working royal.
The 32-year-old prince – who is the subject of his own media frenzy with his high-profile relationship with Suits actress Meghan Markle – proved he is great with children yet again as he left youngsters in fits of laughter in Epping Forest today (15 March).
Harry was shown around the Queen's Commonwealth Canopy project where he told schoolchildren it was their responsibility to conserve their local woodland and prevent it being built on. He also told them of his own gardening disappointment as his spring daffodils had come up to quickly.
The redheaded royal was not afraid to get his hands dirty during the official engagement as he took part in the conservation project, impressing onlookers by using a spade to plant a tree in honour of his visit. The usually dapper prince swapped his suit for a more casual outfit of a warm grey jumper, khaki chinos and desert boots as he got stuck in with the outdoors job.
It wasn't only human beings that Harry interacted with on the visit, as he was greeted by some of the forest's animal residents. The prince was in awe of Lucky the Longhorn cow and her baby daughter Ragamuffin, who live within the Wood Pasture Restoration Project. They were wearing £250 satellite collars to keep them in the forest, where fences are not permitted.
The collars match the underground wiring which sends out a beep alert when cows roam too close to it. It emits a small current if they then attempt to cross. Harry was talked through the technology by John Phillips, who is the grazing and landscape project officer at City of London's Epping Forest.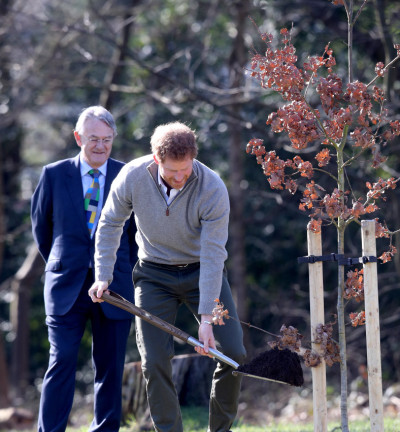 Prince Harry praised his work, telling Phillips: "It's so nice to have it unfenced. That's the way it should be. That's the way it has to be."
Harry was informed that some of the cattle go on to be sold as beef at the local shop. On hearing this, the prince remarked: "So it's the most local beef you could imagine? That's the dream, isn't it? More and more people nowadays want to know about traceability."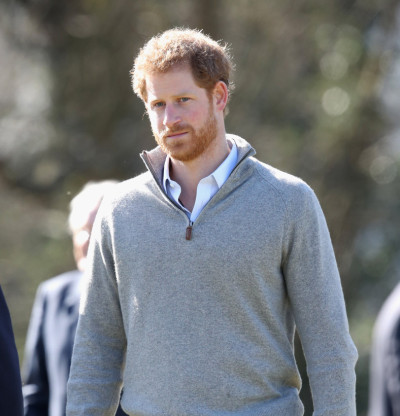 On his Epping Forest visit, Harry went on to watch tree surgeons maintaining the ancient oaks using chainsaws above him in the treetops.
There, he met a future Invictus Games competitor Sam Hobbs, who trained as a forest keeper thanks to Help For Heroes. Hobbs lost his foot while serving with the parachute regiment when on patrol in the Falklands in 2012, but impressed the prince with his career change.
Harry told him: "That's quite rapid. I know nothing stops you, you're a paratrooper."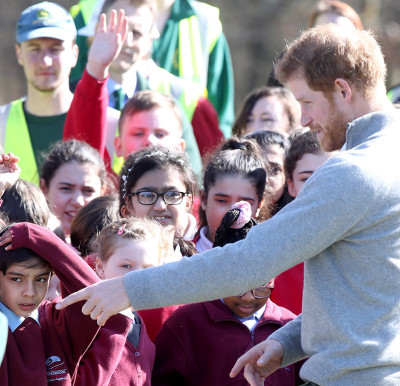 The prince spoke about the transition from forces to civilian life in general, adding: "We have to remember that when you leave the force you have to somehow integrate yourself in society. You need to appreciate you're not invincible.
"We could do better to prepare people for that. You've been looked after by the army for so many years, and you have got to somehow reintegrate yourself in society."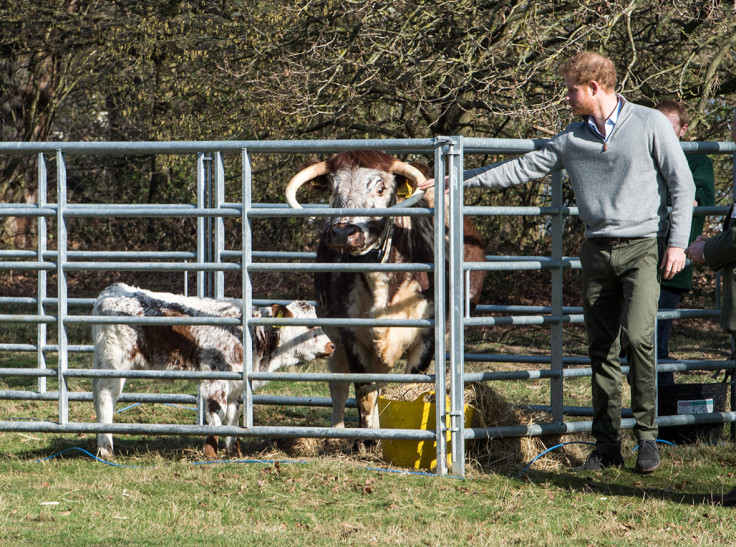 Harry later moved on to a second engagement where he met and spoke with staff at Happy Loppers – a project for adults with special educational needs who undertake habitat management work at the forest. He said: "I've been told how important your work here is," as well as commending the "good fresh air" away from the road.