While his grandmother, the Queen, marked the beginning of the 2018 Commonwealth Games with a baton relay outside Buckingham Palace, followed by a special service at Westminster Abbey with other senior royals, Prince William threw some questionable shapes at a Swiss Alps nightclub.
The 34-year-old royal – dubbed "work-shy" by his critics including Piers Morgan – hasn't won himself any brownie points for snubbing his gran's special day in favour of showcasing some unfortunate "dad dancing" to amused holidaymakers who secretly filmed him in the party haunt.
Naturally, William's "lads on tour" getaway has been exacerbated by the fact that he left his wife, Kate Middleton, and two children at home in the UK while he simultaneously disregarded his royal duties and indulged in said dancing.
Wills' PR disaster escalated even quicker as he was pictured chatting and giggling with a 24-year-old Australian model Sophie Taylor. He even high-fived the pretty blonde as he slurped beers with friends in the upmarket resort of Verbier. In a nutshell, he's in the doghouse with the nation, which includes his grandmother and wife.
Royal responsibility
But working royal and family man William has every right to go on holiday, right? He may have received an icy reception for hitting the slopes while his family attended the Commonwealth Games service – even his brother, the once "Playboy Prince" Harry went along – but Wills deserves a break just like the rest of us, some are saying.
Indeed, he may have got away with skipping this one appearance if he hadn't only conducted 13 royal engagements this year, compared to the Queen's 24. It can also be noted that Her Majesty, 90, was very ill over the Christmas period and beginning of 2017.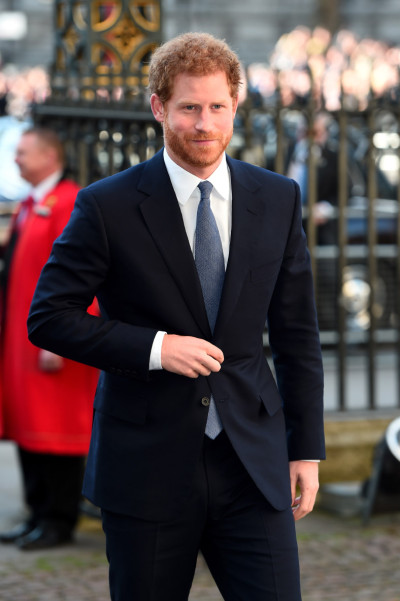 The duke is second-in-line to the throne, born into a life of privilege and wealth, and carries the burden of his royal title by showing up to things. In his role he is expected to visit charities, support campaigns on issues close to his heart and attend big national occasions, such as Commonwealth Day. So booking flights to a luxury ski resort on the days he needs to show face is a big no-no.
Speaking to IBTimes UK, royal commentator Phil Dampier believes William needs to "up his game". He said: "I think William should have gone to the Commonwealth Service and does need to up his game.
"I've always believed he is a reluctant royal and wishes fate hadn't dealt him this hand. He has shot himself in the foot. Having said that, if the Queen had told him to attend he would have done."
Victim of his own success
Another royal watcher, Judi James, believes the press is being too "harsh" on William but that the Queen has set the bar high in terms of royal duty.
She said: "Of course William is allowed to take breaks and of course the term "work-shy" is a very harsh, knee-jerk reaction to a man who has barely put a foot wrong. But as much as William might have a historic dislike or distrust of the press, he has scored a bit of an own goal with this recent behaviour.
"After his mother's tragic death, I think the British public would have forgiven him anything. He has grown up to be thoughtful and caring and a good ambassador for the monarchy but in many ways he is now the victim of his own success.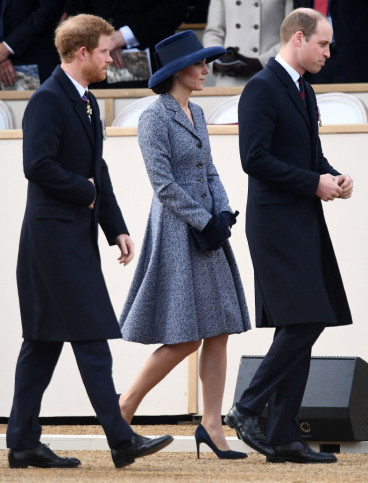 "William chose the perfect wife in Kate, who has also never put a foot wrong. He also has a grandmother who is setting a very high bar in terms of royal duty, still working almost as normal in her nineties.
"For William to go off with the 'lads' alone and to be seen partying while the Queen is working and his wife is looking after two small children is his own PR glitch. I'm sure both Kate and the Queen gave his trip their blessing, but it's not a good look to leave your grandma working and your wife alone while you party like no one is watching!"
James also points out that the public have yet to see the Duchess of Cambridge jet on a girls' holiday without William and their children Prince George and Princess Charlotte.
She added: "I know there are many families where one or both parents will go off on holiday with their friends, leaving the other partner at home. In this case, the timing wasn't ideal, especially since we've never seen Kate off partying by herself since their marriage."
Work-life balance
Despite his elderly grandparents launching the baton relay, supported by his father Prince Charles, brother Prince Harry and uncles Princes Andrew and Edward, William does carry out a number of duties. He has just launched the Prince William Award, fronts the Heads Together mental health campaign with Middleton, and at the end of this week, will travel to Paris with his wife for a two-day tour.
Because of William's dedication to the job, another royal expert, Richard Fitzwilliams, comes out in the prince's defence.
He said: "William was unkindly dubbed 'work-shy', which was an irresistible soubriquet for the press to use when he did fewer engagements than the nonagenarian Duke of Edinburgh in 2015. What this omitted was his flying hours as an East Anglian Air Ambulance pilot with compulsory rest periods and his charity work at the highest levels against the illegal wildlife trade and the trade in ivory and look at its success.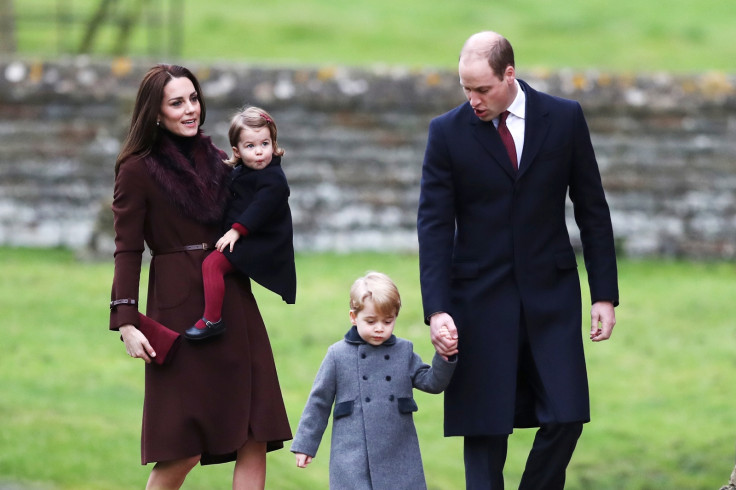 "The foundation he shares with Kate and Harry had done very well to highlight the problems of mental illness. We know how determined he is, remembering his mother's tragic fate, to give his family all the privacy he can and the time spent first in Wales and then Anmer Hall has been happy and well spent. He and Kate are relocating to Kensington Palace as their main base shortly as he will become a full-time royal.
"We have a royal family which was well represented at the Commonwealth Day Service at Westminster Abbey, the institution is of such importance to the Queen and to the nation especially after Brexit. He and Kate attended the last couple of years.
"He knew the press he would get and it is arguable if he should have gone to Verbier as the photos and reports reinforce the public perception that he takes it easy but this is false. Overall he has mixed a job, charity work, engagements and family life very well.
"Those who grudge him a brief break might bear in mind that he and Kate, as the world's most glamorous and high-profile royal couple, will shortly be visiting France, then Germany and Poland, which will see them project soft power when the nation needs it after Brexit. Let's have some balance in the coverage of his activities for goodness sake," Fitzwilliams added.