Moors murderer Ian Brady, who tortured and murdered five children and teens in the 1960s with his lover Myra Hindley, has sent a series of bizarre letters from Ashworth mental hospital, where he is detained indefinitely.
In the letters, obtained by the Sunday People, Brady professes support for Ukip, saying voters otherwise must choose between "public school millionaires" – meaning Cameron's Conservative Party – or "a refugee, privileged German Jew" – an inaccurate reference to Ed Miliband, whose Belgian father fled the Nazis.
The Sunday People's report says Brady wants Ukip to "decimate" the Conservatives and Labour.
Brady, was jailed for the murders of Lesley Ann Downey (10), John Kilbride (12), and Edward Evans (17), later confessed to the murders of Keith Bennett (12) and Pauline Read (16) with Hindley. All were buried on Saddleworth Moor.
Brady has never shown remorse for his crimes and has always refused to tell the family of Keith Bennett where their son is buried. Hindley died in 2002.
Keith's mum Winnie died aged 78 without ever discovering where her son was buried.
Keith's brother Alan, 58, continues to appeal to Brady for information, saying: "I have corresponded with Brady and requested visits. He has ignored those requests, but I am always willing to meet him."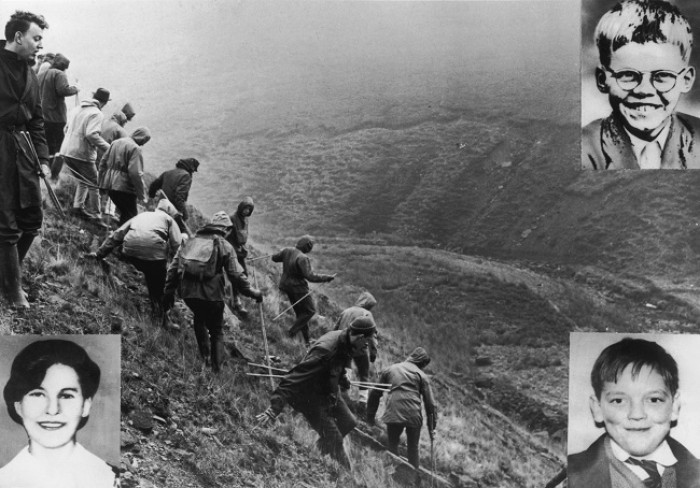 In the letters Brady condemns Tony Blair and Margaret Thatcher as "war criminals" and attacks Nick Clegg for "crystallising the bankruptcy and mongrelisation prevalent, throughout which the media sanitize, pervert and dumb down."
Brady, who frequently complains about his ill-health and the hospital he is confined in, also finds time to lament the decline of Have I Got News for You and moans that Mock the Week has lost its edge since Frankie Boyle's departure. David Dimbleby he calls "establishment dumpling" and claims: "I don't watch soap operas, only the dotty do."
The letters also reveal Brady's racism.
"Only ethnic majorities are considered today," he raves, "being the sub-continental slave labour reservoir that has marginalised the indigenous UK working class to irrelevance and decadence."
Brady has claimed to be on hunger strike since 1999, but is known to eat toast and soup.
He has appealed to be sent to a normal prison where he would be allowed to die, but his requests have been turned down and he remains in a discharge ward at Ashworth, which he describes as "a blocked sewer pipe".
In the letters, Brady says that he will not vote in the general election. But prisoners in the UK are not allow to vote in elections anyway, despite the EU ruling the ban is against the law.