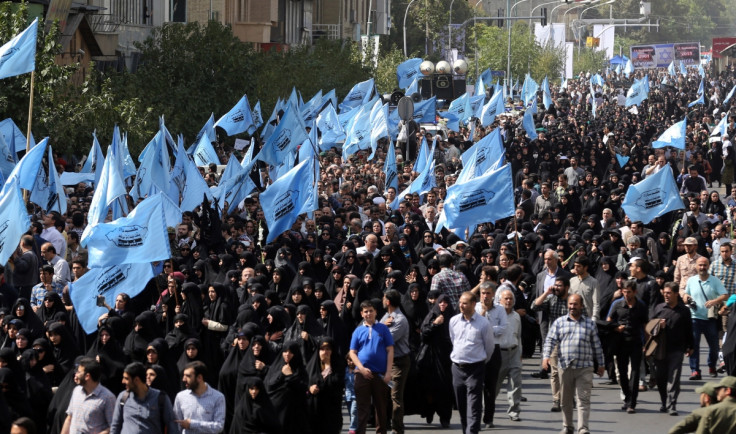 The deadliest Hajj stampede in the history of the annual pilgrimage, killed at least 2,411 people in September. The death toll is three times the number acknowledged by Saudi Arabia, a new count shows.
Riyadh put the number of deaths at 769 on 26 September and the figure has neither been updated, nor has the discrepancy been addressed. Following the crush at Mina, which occurred after two sets of pilgrims converged on a narrow road, Saudi Arabia came under intense scrutiny from regional rival Iran and others.
The Kingdom is responsible for the management of Islam's holiest sites and King Salman is the Custodian of the Two Holy Mosques, the Al-Masjid al-Haram (the Grand Mosque) in Mecca and Al-Masjid an-Nabawi (the Prophet's Mosque) in Medina. Following the disaster, Iran's supreme leader demanded an apology from Saudi Arabia and vowed to take legal action against the oil-rich Gulf state.
According to numbers from the Associated Press (AP), Iran suffered the heaviest loss as 464 of its citizens were killed. The disaster also claimed the lives of 305 Malians, 274 Nigerians and 190 Egyptians. Pilgrims from other countries included Bangladesh (137), Indonesia (129), India (120), Cameroon (103), Pakistan (102), Niger (92), Senegal (61), Ethiopia (53), Ivory Coast (52) and Benin (50).
This year, some two million pilgrims visited the Hajj, one of Islam's five pillars and central to the faith. It takes place during the 12th month of the Islamic lunar calendar and all healthy adult Muslims are required to undertake it if they are able to afford to do so. In previous years, the Hajj has attracted over three million people without any major incidents,
Just weeks before the tragedy, a crane collapsed at the Grand Mosque in Mecca, killing 111 people. In 1990, a stampede at the Hajj claimed the lives of 1,426 people.