Road accidents in Thailand left more than 400 dead in just six days around the New Year, despite the tourist nation's recent road safety campaign. Government statistics showed on Wednesday (4 January) that 3,327 accidents occurred in the country between 29 December and 3 January.
Days around the New Years are dubbed as "dangerous days" in Thailand and the death toll during this period rose to 426 from 340 in the corresponding period last year, the Department of Land Transport said.
"Unfortunately the number of fatalities has increased despite a campaign from the government and law enforcement to increase safety," government spokesman Weerachon Sukondhapatipak told Reuters. "Road safety is something we will have to continue working on continuously and not just during the New Year period."
Thailand is one of the most dangerous countries in the world to drive a car as reports suggest that at least 66 people are killed on roads daily. The country's is believed to have the second highest traffic fatality rate in the world, next to war-torn Libya, a 2015 World Health Organisation report states.
The rise in number of accidents has been attributed to factors including not abiding by the laws that mandate the use of seat belts and crash helmets. Besides, drunk driving is also a common problem in the country.
Road accidents are occurring despite the Thai government's safety campaign that includes deploying more police patrol vehicles on roads, and public information campaigns.
Meanwhile, on Monday (2 January), at least 25 people were killed in a major accident when a van collided with a pick-up truck and caught fire on a highway in eastern Thailand.
The van lost control and crossed the grass median, colliding with another vehicle heading in the opposite direction. This is reported to be the accident with the highest death toll in a single incident, during the holiday period.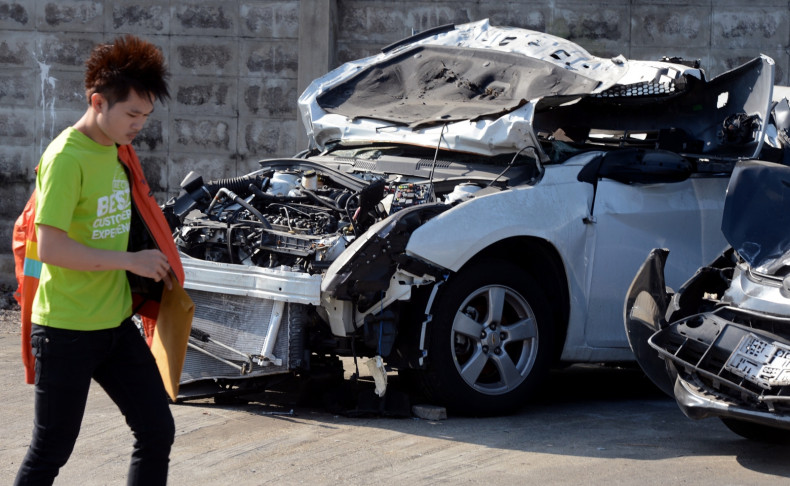 Safety measures are well below international standards in the Thailand, where most accidents occur due to speeding vehicles, Reuters cited Metropolitan Police Bureau as saying.
Besides mishaps on roads, boat accidents involving foreign tourists are also common in Thailand.