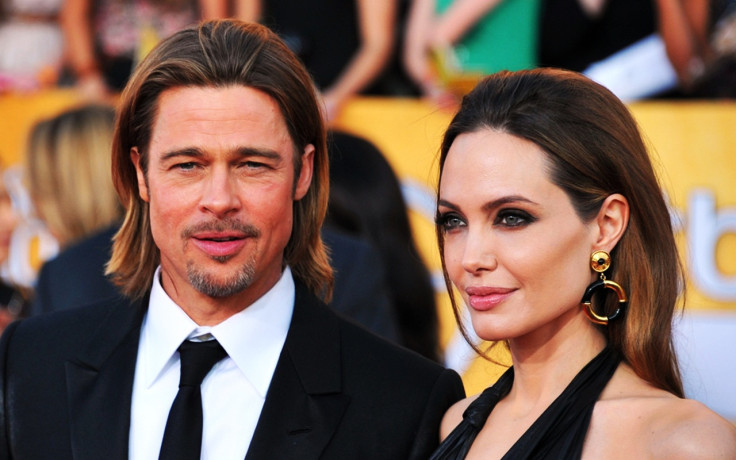 Move over Nigella Lawson! Angelina Jolie is after your crown.
The Hollywood actress, who tied the knot with Brad Pitt earlier this year, has revealed that she is keen to learn how to cook now that she is a wife.
But while the 39-year-old Maleficent star may have aspirations of being a domestic goddess, she admitted that her new husband isn't too keen.
"Now that I'm officially a wife, I said to Brad that I was going to try to learn to cook properly," the star said during an appearance on the Today show. "He said, 'Don't bother'... he's tasted my cooking!"
Jolie's appearance on the morning show comes after it emerged that a Sony producer branded her a "minimally talented spoiled brat" during a fiery email exchange.
In newly hacked emails from Sony Pictures, co-chairman Amy Pascal and producer Scott Rudin reveal reveal that Angelina Jolie was unhappy about David Fincher and his directorial duties relating to the film Cleopatra and the Steve Jobs biopic, Jobs.
Cleopatra was set to be Jolie's next project following the Louis Zamperini biopic, Unbroken.
"[Jolie] is upset about us giving David [Fincher] Jobs. She wants to talk," Pascal told Rudin back in February.
"She'll survive it. I don't want to waste my time on this," reads Rudin's reply.
In a later email Rudin states: "YOU BETTER SHUT ANGIE DOWN BEFORE SHE MAKES IT VERY HARD FOR DAVID TO DO JOBS." To which Pascal responded: "Do not f***ing threaten me."
"Don't for one second even think about trying this s**t with me," Rudin vents. "There is no movie of Cleopatra to be made (and how that is a bad thing and rampaging spoiled ego of this woman and the cost of the movie is beyond me) and if you won't tell her that you do not like the script — which, let me remind you, SHE DOESN'T EITHER — this will just spin even further out in Crazyland but let me tell you I have zero appetite for the indulgence of spoiled brats and I will tell her this myself if you don't."
"I'm not remotely interested in presiding over a $180m ego bath that we both know will be the career-defining debacle for us both. I'm not destroying my career over a minimally talented spoiled brat who thought nothing of shoving this off her plate for eighteen months so she could go direct a movie."
A full transcript of the alleged emails, hacked by the group Guardians of Peace, who are demanding that Sony's upcoming North Korea-baiting comedy The Interview go unreleased, is available on Gawker.