At least 11 people have been arrested in Morocco on suspicion of involuntary manslaughter in connection to the murder of a fish seller, whose death sparked nationwide protests. Mouhcine Fikri, 31, was crushed to death after jumping in the back of a garbage truck to retrieve fish that was confiscated by local authorities.
Some witnesses alleged an officer shouted "crush the hell out of him" as Fikri jumped in the truck.
The incident, occurred in the northern town of Al-Hoceima on 28 October , stirred outrage on social media and prompted anti-government demonstrations in several areas of the country, including Rabat, Marrakesh and Casablanca.
Social media users shared photos and videos of Fikri's death calling for justice and an end to perceived police brutality.
Those arrested include fisheries and veterinary officials, who were brought before an investigating magistrate on 1 November, AFP reported. Investigators believe there was "no order to assault the victim by any party".
Some have claimed the protests were the result of long-lasting grievances among the Moroccan population, who are calling for changes.
The protests occurred two weeks after Morocco's King Mohammed VI delivered a speech to the nation, in which he claimed, among other things, that Moroccan citizens complained about perceived "lack of performance by state agencies, failure to enforce sentences, particularly against government institutions" and "the abuse of power and influence peddling in state agencies."
The Moroccan government condemned the incident and vowed perpetrators would be punished. The governor of al-Hoceima told protesters authorities had opened an investigation into the cause of death.
King Mohammed ordered officials to visit Fikri's family.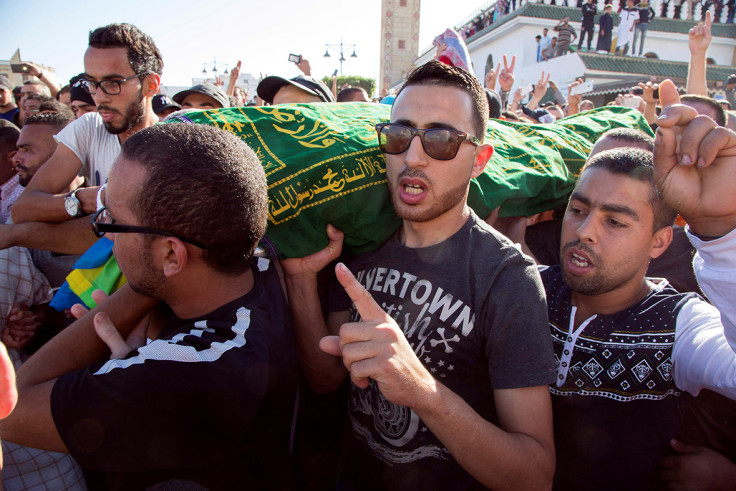 The protests were organised by the 20 February Movement, which also coordinated demonstrations during the 2011 wave of anti-goverment protests later dubbed the Arab Spring.
The rallies sparked over Fikri's death echo those that occurred in Tunisia in 2011, following the death of Mohamed Bouazizi, a fruit and vegetable seller who self-immolated after officials seized his goods.
Outrage following Bouazizi's death sparked nationwide protests that culminated in the Arab Spring revolution, which later spread to other countries including Egypt and Morocco.