Protests erupt in Morocco after fish vendor is crushed to death in garbage truck
Mouhcine Fikri, 31, was trying to retrieve confiscated swordfish.
Hundreds of people in Morocco have taken to the streets to protest over the death of a fish vendor. Witnesses said Mouhcine Fikri, 31, was crushed to death after jumping in the back of a garbage truck to retrieve fish that was confiscated by local authorities.
The incident, occurred in the northern town of Al-Hoceima, stirring outrage on social media and prompting people to hold anti-government demonstrations in several areas of the country.
Social media users shared photos and videos of Fikri's death calling for justice and an end to perceived police brutality.
Some people claimed Fikri got into an argument with authorities before jumping in the back of the truck. It is believed the swordfish was confiscated as it is not allowed to be fished at this time of the year.
The governor of al-Hoceima told protesters authorities had opened an investigation into the cause of death.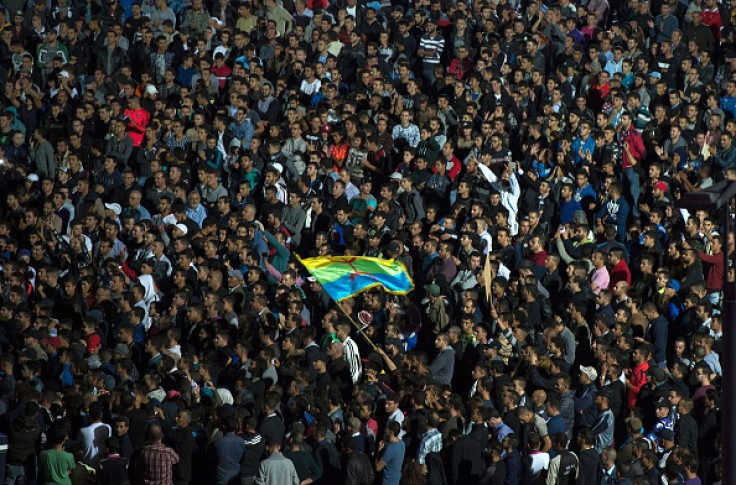 Morocco's King Mohammed ordered officials to visit Fikri's family, the BBC reported.
The protests were organised by the 20 February Movement, which also coordinated demonstrations during the 2011 wave of anti-goverment protests later dubbed Arab Spring.
The rallies sparked over Fikri's death echo those that occurred in Tunisia in 2011, following the death of Mohamed Bouazizi, a fruit and vegetable seller who self-immolated after officials seized his goods.
Outrage following Bouazizi's death sparked nationwide protests that culminated in the Arab Spring revolution, which later spread to other countries including Egypt and Morocco.
© Copyright IBTimes 2023. All rights reserved.