Morrisons enjoys strongest Christmas in seven years as sales beat forecast
British supermarket posts 2.9% year-on-year increase in like-for-like sales as turnaround plan continues.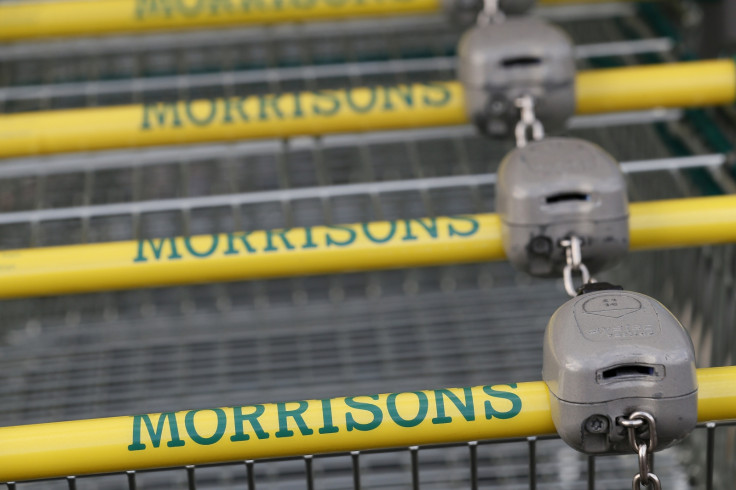 Shares in Morrisons rose almost 5% on Tuesday (10 January), after the British supermarket reported its strongest Christmas in seven years thanks to a number of premium line offers.
In the nine weeks to 1 January, the FTSE 250-listed chain reported a 2.9% year-on-year in like-for-like sales, while total sales were 2% higher than in the corresponding period in the previous year, even though the group closed 23 supermarkets over the last 12 months.
Morrisons said its website achieved its best ever week in terms of sales, while the introduction of 470 premium products as part of its "Best" range and 100 new seasonal Christmas food products was a major contributing factor to the successful performance.
"This Christmas we made further improvements to the customer shopping trip," said group chief executive David Potts.
"We stocked more of what our customers wanted to buy, more tills were open more often, and product availability improved as over half of sales went through our new ordering system. Both like-for-like and total sales grew, which was very encouraging."
As a result of the encouraging Christmas figures, Morrisons now expects underlying pre-tax profits to be ahead of consensus in the range of £330m ($400.9m) to £340m.
Potts added the figures proved his turnaround plan, which saw the company cut prices to compete with the discount chains and improve its product range, was beginning to pay dividends.
"Eighteen months ago I said that this would be a colleague-led turnaround, and our improving performance is entirely due to the continuing hard work of the Morrisons team of food makers and shopkeepers," he explained.
Ken Odeluga, market analyst at City Index, said the performance signalled the supermarket was developing into a major rivals for its bigger counterparts.
"Morrisons sets a high bar for supermarket Christmas sales with figures that reaffirm its transformation last year from an 'also ran' into a serious threat to rivals like Sainsbury's," he said.
"Whilst a wider tightening is afoot among the big British grocers on the back of a couple of years of painful efficiency drives and soul searching, and a little help from fading deflation, they will struggle to match [the] milestones Morrisons has posted this morning."
On Monday, discount supermarket Aldi said strong sales of Prosecco and roast joints helped it post its strongest Christmas sales.
The German-owned chain total revenues for December lifted 15% compared to a year ago, lifted by sales of over two million bottles of the Italian sparkling wine, a rate of almost 69,000 bottles per day.
Meanwhile, the latest BRC-KPMG Online Retail Sales Monitor showed food shopping accounted for almost half the 1% expansion recorded across the retail sector in December. According to the report, food retailers sawa 1.1% increase in like-for-like sales with spending rising by 2.4% on a total basis, well ahead of the year's average growth of 1%.
© Copyright IBTimes 2023. All rights reserved.