CIA's 'al-Qaida Mole' Morten Storm Had Links to Woolwich Murder Suspect's Network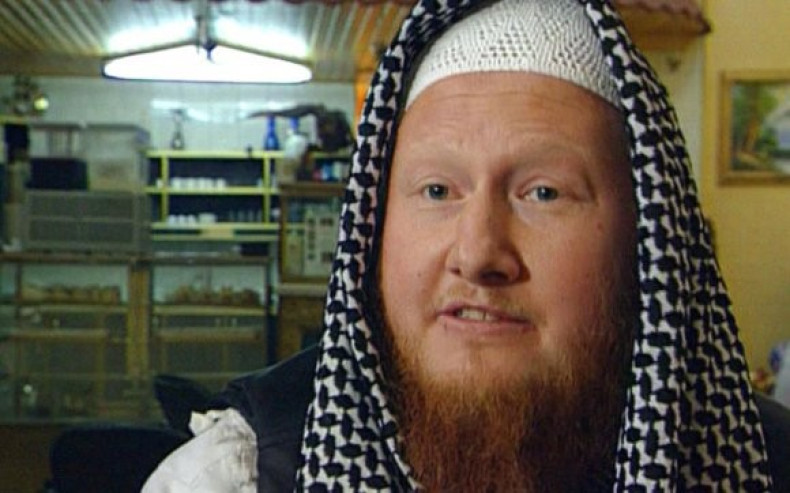 A Danish former Hell's Angel who became a CIA mole inside al-Qaida was also linked to Islamist extremists close to Woolwich murder suspect Michael Adebolajo, said Muslim leaders in the UK.
Morten Storm, 37, a Muslim convert, rose to the upper ranks of the terror network before being recruited as a double-agent by Danish intelligence and the CIA, he claims.
Storm was offered $250,000 (£165,000) to help track down the radical Yemeni cleric Anwar al-Awlaki, who was killed in a drone strike in 2011. But the relationship soured when the CIA refused to pay him, saying that despite his assistance, the information that led to the kill came from other sources.
Muslim community leaders in Luton recall that Storm was a familiar face at meetings and prayer groups, up until the time it is believed he was "turned" by the intelligence services, around 2007.
In Luton, Storm's radical views were said to have caused widespread offence in the community.
He was understood to be closely involved with the banned group al-Muhajiroun, founded by extremist cleric Sheikh Omar Bakri Muhammad, who was later refused permission to enter Britain after his presence was deemed "unconducive to the public good".
Woolwich murder suspect Michael Adebolajo is thought to have become radicalised during his deepening involvement with Islamist leaders such as Anjem Choudary, who became leader of al-Muhajiroun and its later incarnation Islam4UK.
Farasat Latif, the secretary of the Luton Islamic Centre, said Storm began attending prayers at the centre in 2002.
Latif said: "He soon left of his own accord when he realised that worshippers here were very clued up in terms of ideology."
Latif added that he believed Storm had sought to groom and radicalise vulnerable Muslim youths by "indoctrinating them into the Jihadi ideology".
"The majority of them [youths] were unknowledgeable and in the land of the blind the man with one eye is king," he said.
Latif said the charismatic Storm was able to impress some of the young men with tales of his past sporting prowess.
"He spoke of being a former member of a Danish equivalent of the Hells Angel," said Latif. "Some went to watch his boxing matches. They would not have thought about jihad before."
Qadir Baksh, chairman of the Luton Islamic Centre, said he suspected that in those days, Storm was "propped up" by al-Muhajiroun.
"They made him their scholar," said Baksh. "He tried very hard to spread mischief in the community. He would come to us and tell us his views, and we would send him away with his tail between his legs."
Last year, Latif gave a newspaper interview in which he claimed Storm "promoted active radicalisation in Luton. There is no doubt about that."
Storm, who was an adherent of al-Awlaki's violent doctrines until around 2007, is believed to have set up a splinter group when the centre said it rejected those teachings.
"He said that he wanted people to become militant," Latif said. "He encouraged a violent revolution against, in his eyes, corrupt foreign leaders."
Storm is understood to have discovered Islam while in prison in Denmark in 1997, after befriending a Muslim man who offered him a place to stay in the UK.
Earlier this month, Storm told Danish newspaper Jyllands-Posten that he was working for the Danish intelligence service (PET), the CIA and MI6.
The claims shocked Luton's Muslim community, where he had been known as "Murad Danish". Leaders at the city's Islamic Centre in Bury Park accused intelligence services of deploying an "agent provocateur".
However, it is believed that Storm was a genuine radical Islamist sympathiser who had risen to the upper echelons of al Qaida before his recruitment by intelligence services.
Storm claims he was employed by the CIA as a double-agent on a clandestine mission to find a European wife for al-Awlaki in 2009.
The plot involved Storm planting a device in the suitcase of the intended wife, Aminah, a Muslim convert from Croatia, enabling spies to trace al-Awlaki's movements, Storm told the Associated Press in January.
Storm, formerly a member of the "Bandidos" bicycle gang in Denmark, has convictions for bar fights, violence, cigarette smuggling and petty theft stretching back to his early teens .
He discovered Islam while serving a prison sentence in 1997, and following his release spent time with Muslim fundamentalists in Britain and Yemen, marrying a Moroccan woman and naming his first son Osama.