Moscow Metro Crash: Train Derails Killing 10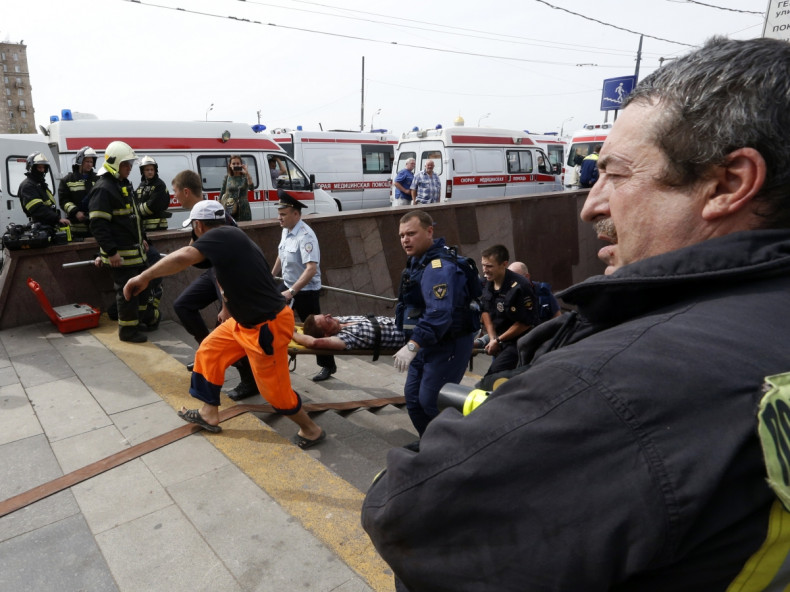 A packed Moscow Metro train derailed during morning rush hour killing at least 10 people and injuring more than 100.
Several front carriages went off track in an underground tunnel section between the stations Slavyansky Bulvar and Park Pobedy, western Moscow.
A power surge, which prompted the train to stop abruptly, is believed to be the cause of the crash.
Emergency services rushed at the scene to rescue inured commuters stuck underground.
"One hundred and twenty people have sought medical help, 106 were taken to hospital. About a half of them are seriously injured," Moscow's health department chief, Georgy Golukhov told Itar-Tass news agency.
Photos and videos uploaded on social media showed passengers walking their way out the tunnel along the tracks inside the dimly lit tunnel filled with thick smoke.
"There was smoke and we were trapped inside," the man said. "It's a miracle we got out. I thought it was the end," a commuter with a bloody cut on his brow told Rossiya 24 television upon emerging from Park Pobedy station.
Emergency services spokesman Yuri Akimo said that about 200 people were evacuated from the train.