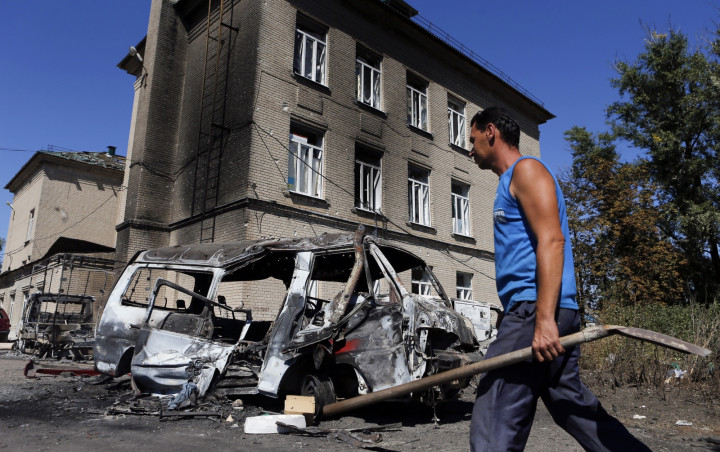 Moscow has reacted to comments made earlier by Ukraine's defence chief who warned of a "Great Patriotic War" looming with Russia which will claim "tens of thousands" of lives.
Russian foreign ministry said it is "shocked" that such statements emerge from a "civilised state" like Ukraine.
"[Ukraine's Defence Minister Valeriy] Geletey's call to prepare for 'dozens of thousands' of victims in what he claims is the 'Great patriotic war,' but what de-facto is a new punitive operation in his country, leaves [us] deeply shocked. By [making] such [announcements], he drags the Ukrainian people into continuing civil conflict," said the Russian ministry statement.
Russia's government added: "It is hard to believe that such statements can come from a defence minister of a civilised state. Otherwise, it's just not clear how tens of thousands of Ukrainian families could entrust this official with lives of their children, brothers and husbands, mobilised into the Ukrainian army to wage a fratricidal war in their own country."
Earlier the Ukrainian defence chief said in a Facebook post: "A great war has arrived at our doorstep - the likes of which Europe has not seen since World War II. Unfortunately, the losses in such a war will be measured not in the hundreds but thousands and tens of thousands."
Geletey added that Russia repeatedly threatened to use nuclear weapons against Ukraine via "unofficial channels".
The remarks were also condemned by pro-Russian separatists in the eastern Ukrainian region.
The war of words comes alongside the ongoing negotiations at Belarusian capital of Minsk, where representatives from Moscow, Kiev, and pro-Russian rebels are engaged in talks to resolve the Ukraine crisis.