Ukraine Crisis: New EU Chief Donald Tusk Warns of 1939 Nazi Invasion Repeat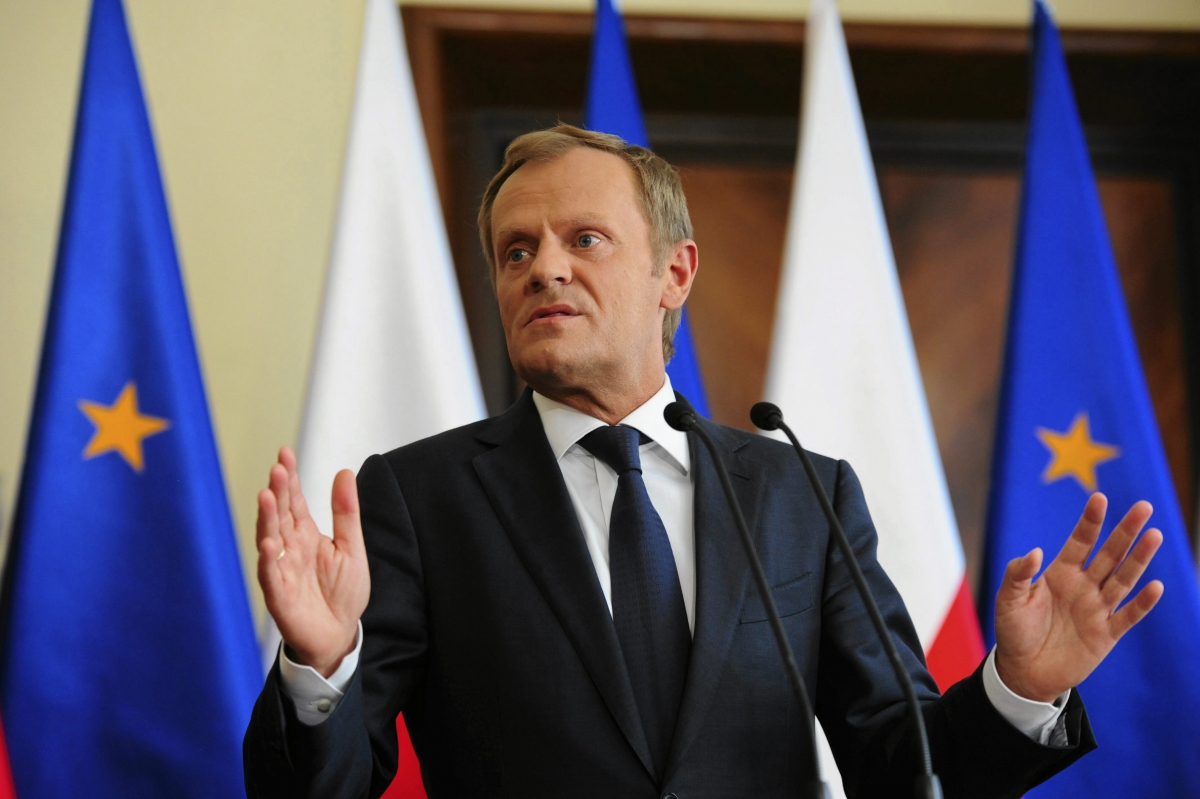 The newly appointed leader of the European Council has drawn a parallel between the 1939 Nazi invasion of Poland and the current crisis in Ukraine, warning EU member states that "resolute action" is needed to keep the continent safe.
Polish Prime Minister Donald Tusk, who has been selected to take over the top EU job from Herman Van Rompuy, said Europe should learn from its past, as he spoke at an event marking the 75th anniversary of the start of World War II.
"Today, looking at the tragedy of Ukraine, at war — because we should use this word — in the east of our continent, we know that September 1939 must not be repeated," Tusk said.
He warned the conflict was no longer only a Ukrainian issue, calling for the EU to envisage a "a new policy to face the threat of war".
Tusk said security of the continent requires "courage, imagination and resolute action".
"There is still time to stop all those in Europe and in the world for whom violence, force, aggression are again becoming an arsenal of political activity," he said, at a commemorating ceremony at Gdansk port, on Poland's Westerplatte peninsula.
On 1 September 1939, a Nazi warship shelled a Polish garrison at Gdansk, in what was the first incident of WWII.
Two days later, France and Britain responded declaring war against Germany and, after another two weeks, Soviet troops invaded Poland from the east.
"From Westerplatte to all of Europe's capitals and to the Nato summit, we will take this call for our European, transatlantic solidarity to have a practical dimension," Tusk said.
Poland is among the eastern European Nato member states that have grown increasingly concerned at Russia expansionist policy following the annexation of Crimea and are calling for a permanent presence of Nato troops on their territory.
Last week, the military alliance's secretary-general, Anders Fogh Rasmussen, said the upcoming organisation's summit in Wales would work towards an agreement on more troops being deployed to Russia's border.
© Copyright IBTimes 2023. All rights reserved.