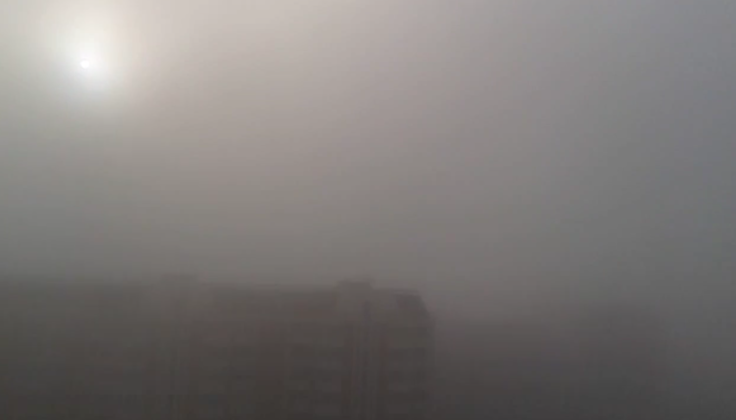 Authorities in Moscow have urged residents in parts of the capital to stay indoors after a noxious gas was reportedly spreading through the city.
According to media reports, the gas is hydrogen sulphide, which can be highly toxic and smells like rotten eggs.
"I have smelt the toxic gas all day. I'm at home now and I closed the windows. We are sitting at home, but I have a headache," 25-year-old Natalya Gorelova, a resident of north-west Moscow, told BBC News.
Experts say exposure to even small concentrations of hydrogen sulphide can cause headaches, dizziness and nausea.
The smell has been detected in the south, east, and south-eastern part of the Russian capital.
The gas has also been detected in Moscow's main shopping areas and around the parliament building, according to reports.
No source has yet been revealed of the gas leak, however, Interfax has reported that Russia's emergency ministry has placed the blame on a Moscow oil refinery.
Owner of the refinery, Gazprom Neft, has denied any accidents on site, and no accidents have been reported at any other chemical factory.
"The appearance of smell is more unpleasant than dangerous. This is unpleasant but it makes no sense to worry that we are going to get sick right now," said Moscow's chief toxicologist Yury Ostapenko, as he tried to warn the nation against panic.
Another Moscow resident tweeted this morning saying: