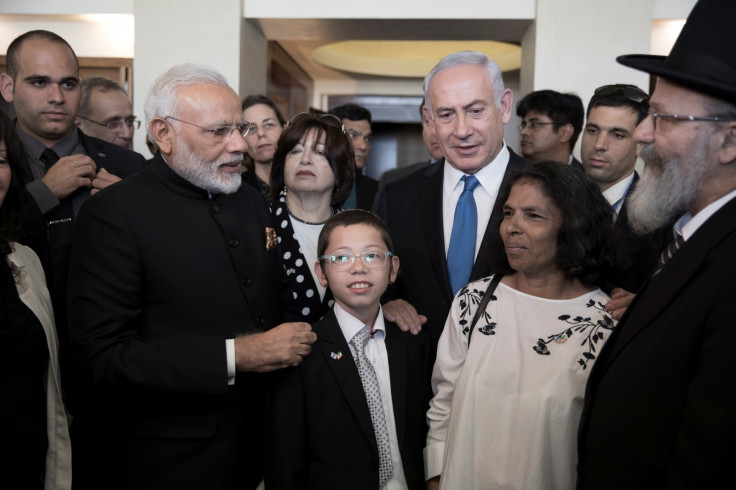 On 26 November 2008, 10 Pakistani men associated with the terror group Lashkar-e-Tayyiba stormed India's financial capital Mumbai, and for three consecutive days, terrorised the city. The Mumbai terror attacks, as it came to be known, took the lives of 164 people.
Heavy casualties were reported from the city's main railway station, the Chhatrapati Shivaji Terminus, Cafe Leopold, Cama and Albless hospital, Oberoi-Trident Hotel, Taj Mahal Palace and Tower Hotel and the Nariman House.
One of the most heart-rending stories that emerged during the three days of terror was that of Moshe Holtzberg who escaped the terrorists, but was orphaned just two days shy of his second birthday.
Baby Moshe lost his father Rabbi Gavriel and mother Rivka, who was five months pregnant at the time, during the terror attack on Nariman House, also known as Chabad House. His Indian nanny Sandra Samuel is said to have found him crying beside his parents' bodies, and is reported to have picked him up and fled out of the building under attack.
Moshe left Mumbai, where he was born, soon after the attacks and currently lives with his maternal grandparents in the Israeli city of Afula, studying in a yeshivah (a religious school for the Jews).
The eleven-year-old is now on a visit to Mumbai, nine years after his parents were killed.
Moshe's parents had come to Mumbai seven years before the attacks and ran a Jewish religious centre.
His grandfather Rabbi Rosenberg says Moshe misses his parents and he knows how they died, Indian publication Deccan Chronicle reported. His grandparents hope that Moshe will become the chief rabbi of Mumbai once he grows up.
Indian Prime Minister Narendra Modi had met the boy on his visit to Israel in 2017. "I remember our connection to Nariman House. I hope I will be able to visit Mumbai and when I get older, live there," the boy had said.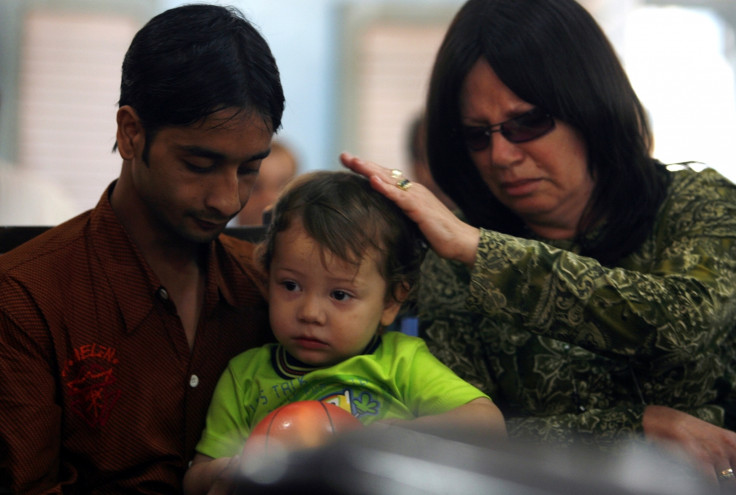 Prime Minister Narendra Modi had then invited the boy to visit India saying, "Anytime you can come to India. Anytime you can go..." NDTV news channel reported.
On Thursday (18 January) Moshe will revisit the site of the attack with Israeli Prime Minister Benjamin Netanyahu, who is on a six-day visit to India. A memorial for his parents and other victims of the attack at Nariman House is set to be unveiled during his visit.
The next day, Moshe will fly back to Israel with Netanyahu.
"We're excited to see Baby Moshe visit for the first time the very place where his life was miraculously saved. Baby Moshe is no longer a baby but he will always remain so in our hearts. His visit with Israeli Prime Minister will be to unveil our Living Memorial project to commemorate and remember all the names of all the victims of the 26/11 attack.
"This is the building where he received his last hug and kiss from his parents. The wellness of this child is of utmost importance for Jewish, Indian and Israeli nations," Rabbi Israel Kozlovsky, co-director of Chabad-Lubavitch House in Mumbai, was quoted as saying by several publications.