In her Christmas address for the year 2017, Queen Elizabeth II praised London and Manchester for the way they dealt with terror attacks that killed dozens of people and injured many others. She also spoke about the Grenfell Tower fire tragedy, and praised her husband, Prince Philip, for his decades of work and support.
Dressed in an ivory white dress designed by Angela Kelly, which she first wore for the Diamond Jubilee Thames River Pageant in 2012, the Queen recorded the speech a few days ago in the 1844 Room at Buckingham Palace. The 2017 edition of her Christmas message marks the 60th anniversary of its first televised broadcast.
"Sixty years ago today, a young woman spoke about the speed of technological change as she presented the first television broadcast of its kind. She described the moment as a landmark. Six decades on, the presenter has 'evolved' somewhat, as has the technology she described.
Back then, who could have imagined that people would one day be watching this on laptops and mobile phones – as some of you are today. But I'm also struck by something that hasn't changed. That, whatever the technology, many of you will be watching this at home.
"We think of our homes as places of warmth, familiarity and love; of shared stories and memories, which is perhaps why at this time of year so many return to where they grew up. There is a timeless simplicity to the pull of home," the Queen said.
"For many, the idea of 'home' reaches beyond a physical building – to a home town or city. This Christmas, I think of London and Manchester, whose powerful identities shone through over the past 12 months in the face of appalling attacks."
2017 has seen four terror attacks in London. The first in March in the vicinity of the Palace of Westminster killed four and injured 49. The second in June on London Bridge, when a van ploughed into a number of pedestrians and the attackers stabbed victims in nearby Borough Market, killed eight and injured 48. Later in June, a van was driven into pedestrians near Finsbury Park Mosque, injuring at least eight people. The fourth attack was at Parsons Green Tube station in September, when an explosive device failed to fully detonate, leaving 30 people injured.
The Manchester Arena bombing in May killed 22 people and injured more than 250 as they left the venue following a concert by American singer Ariana Grande.
The monarch also spoke about the victims of the Grenfell Tower fire which saw 71 people killed and 74 injured: "Our thoughts and prayers are with all those who died and those who lost so much, and we are indebted to members of the emergency services who risked their own lives this past year saving others."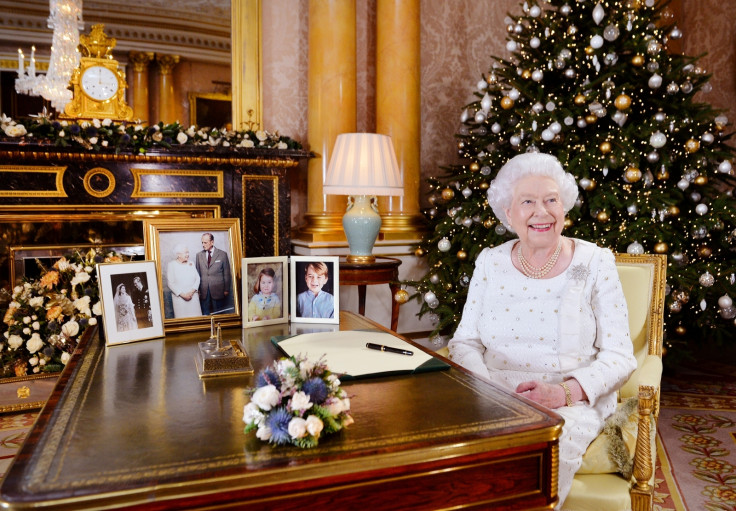 The Queen spoke about her husband, the Duke of Edinburgh, and praise him for his support in the 70 years that they have been together. The Duke retired from public engagements this summer after completing 22,219 solo engagements since 1952.
"Reflecting on these events makes me grateful for the blessings of home and family, and in particular for 70 years of marriage. I don't know that anyone had invented the term "platinum" for a 70 wedding anniversary when I was born. You weren't expected to be around that long," the Queen said.
"Even Prince Philip has decided it's time to slow down a little – having, as he economically put it, 'done his bit'. But I know his support and unique sense of humour will remain as strong as ever, as we enjoy spending time this Christmas with our family and look forward to welcoming new members into it next year.
The Queen was clearly alluding to Prince Harry's fiancee Meghan Markle, joined the Royal Family for the Christmas Day service at Sandringham estate. The newly engaged couple, along with the Duke and Duchess of Cambridge, attended a carol service at St Mary Magdalene Church at the Queen's Norfolk estate. Several other members of the royal family also attended, including Princes Philip and Charles, and the Duchess of Cornwall.
This year the Queen will be spending Christmas day at Sandringham with the royal family, including Harry and Markle. They are set to tie the knot on 19 May, 2018.