The European Union's anti-terror chief Sir Julian King has issued a stark warning to member states: Secure your borders against returning Islamic State (IS) fighters.
In an interview with the German daily Die Welt, he said: "Around 2,500 ISIL fighters from EU countries remain on the battlefield. The recapture of the northern Iraqi ISIL stronghold Mosul can prompt violent ISIL fighters to return to Europe."
He warned that although a mass exodus of returning Daesh fighters are not expected, "even a small number [returning] poses a serious threat and we have to be prepared for that".
King, a British diplomat who was recently appointed the EU's security commissioner, said that the threat of Isis fighters returning to their homes in Europe following the fall of Mosul was "very serious", the BBC reports.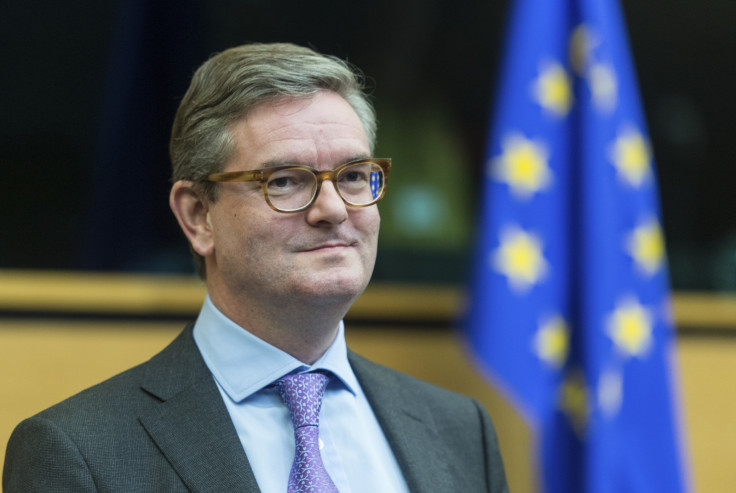 The broadcaster notes that some of the militants involved in the deadly attack in Paris last November had recently returned from Syria.
So what can Europe do? The EU, King says, must better protect its borders and "increase our resilience to the threat of terrorism".
King is just one of several who are warning that IS-trained jihadists are likely to flee Mosul once the city is recaptured and return to their respective homeland. US officials have already warned that if IS loses Mosul, there could be a call for attacks by Daesh fighters or lone-wolf sympathisers in both the US or Europe.
"Unlike your father's terrorist group, they tend to strike out after they are hit, usually within a few weeks," an Obama administration official who works on homeland security programmes told Politico on 17 October. Although no specific warning has been issued, he said "the government is bearing down a little more, especially given ISIL's past activities when something is meted out against it".
On 17 October, Indonesia also said that it was closely tracking the movements of about 40 militants who are reported to have returned to the country after serving Isis in Syria. There are concerns that the militants would link up with local extremist groups and train new groups of radicals in Indonesia, its police chief Tito Karnavian said.
Malaysia has also stepped up security at its borders for local militant fighters returning home. Although Deputy Prime Minister Ahmad Zahid Hamidi did not say how many Malaysians are believed to be in Mosul, police figures released in September showed that 90 Malaysians had joined Isis in both Syria and Iraq since 2013.
Returning jihadists will be arrested and sent for deradicalisation, Ahmad Zahid told a news conference on 18 October, Channel News Asia reports.