It has been almost a month since Iraqi forces backed by US air strikes seized the remained of eastern Mosul from Isis – now the Iraqi army is poised to cross the River Tigris and take on the jihadi group in the west of the city.
It will not be easy. Isis – also known as Islamic State – has destroyed many of the bridges that connect the two sides of the city and its own fighters had to flee the western districts by boat during the bitter fighting for western Mosul that ended in January.
On Monday, Iraqi forces began their push to the south, close to Mosul's airport and focused on Albu Saif, a hill-top stronghold infested by ISIS snipers.
Baghdad would consider the seizure of the airport a significant victory, even if the terminal buildings and runways were destroyed by ISIS months ago.
Then the fighting will move to the narrow streets of western Mosul, where Isis and an estimated 650,000 civilians remain.
The terrorist group is surrounded on all sides by the Iraqi army, Shia fighters, Kurdish forces and Turkish-backed militias and under heavy artillery fire and aerial bombardment by US warplanes.
But Isis have an advantage in the districts of western Mosul, where streets and alleys are too narrow for the Iraqi army to take tanks and humvees and booby traps - a key tactic of the jihadi group in other battles - are easier to hide.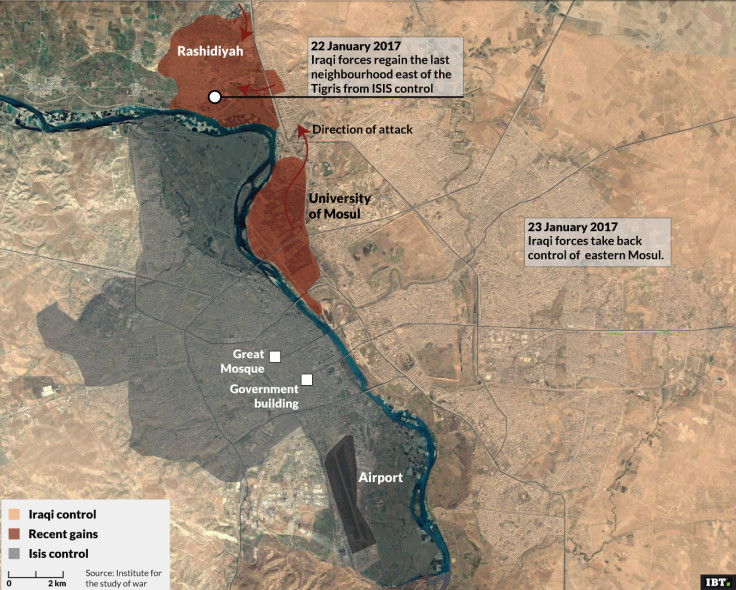 Isis fighters have proven their willingness to fight to the death in previous offensives, such as Tikrit, Ramadi and Fallujah, as well as use civilians as human shields, most recently in the battle for the west of Mosul. Baghdad will want to avoid civilian casualties, but Isis - fighting for its last Iraqi stronghold - has nothing to lose.
In the January offensive that saw Baghdad take back control of eastern Mosul, the Iraqi army had pushed west as far as the river and then north, into the contested area of Rashidiyah. But Isis has destroyed most of the bridges that connect the west and east of the city, forcing the coalition forces south towards the airport before moving north into the city centre.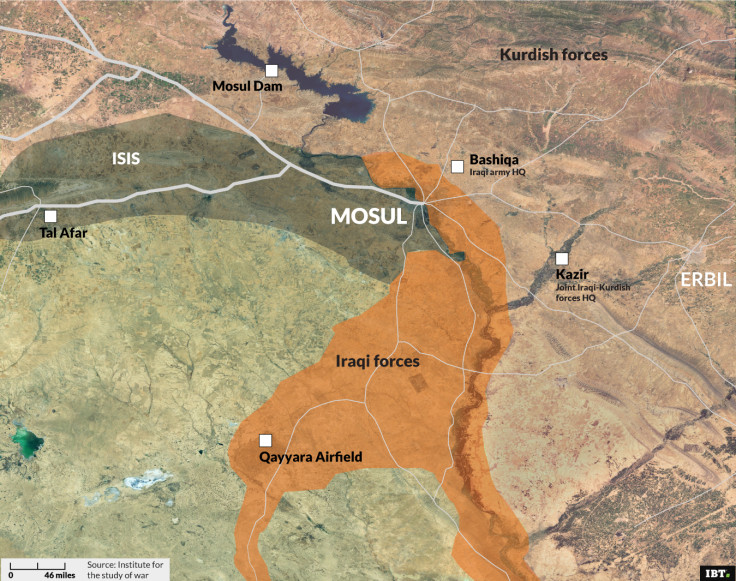 While it will be a tough fight, Isis is vastly outnumbered, with an estimate 100,000 coalition troops to what is thought to be just 6,000 jihadi fighters. Iraq not only has its own army but US special forces advisers, Shia militia fighters and Kurdish forces, although it is thought that only the Iraqi army will enter the city.
Iraqi Prime Minister Haider al-Abadi made a statement early Sunday on state television: "We announce the start of a new phase in the operation, we are coming to Nineveh to liberate the western side of Mosul," he said. "Our forces are beginning the liberation of the citizens from the terror of [Islamic State]."