Hunched over beneath the midday sun, a young woman pushes rice seedlings into the fast-thickening mud. The owner of the rice patch, Mohamed Nasser, observes her work with an expression of grief. He has lost three quarters of his yield in the last few months and, unless the rains come soon, these seedlings will die too. Surrounding his farm, hectares of once-lush wetlands now look like a moonscape.
Kenya is facing a devastating drought. The Red Cross estimates 2.7m people are in need of food aid and the number is likely to grow before the next rainy season, in April. The Tana Delta, Nasser's home, is one of the worst-affected regions as farmers and pastoralists watch their livelihoods evaporate with the water. But weather may not be the only culprit.
Locals accuse Kenya's government of diverting increasing amounts of water for political gain and worsening the delta's already critical condition.
The Tana River, Kenya's longest waterway, is struggling to cope with the unprecedented pressure of the country's fast economic development. Flowing for 1000km, from the base of Mt. Kenya to the Indian Ocean, the Tana provides 80% of Nairobi's drinking water and half of the country's electricity. But population growth, new hydroelectric dams and colossal agricultural projects are fast straining the river's resources.
Downstream, this translates into lower water levels, higher pollution and more sediment. Nasser, who has lived by the Tana for 45 years, says he began noticing the water levels dropping about four years ago. "We used to be able to fish for food in times of drought," he says, "but now the river is so low and muddy, we can barely catch shrimp."

In his riverbank hometown of Kau, most people live off of sustenance farming. Or they used to until the rainy season failed to come. Now they scramble to make enough to buy maize flour and many families are taking their children out of school because parents can't afford the fees. The lack of clean water is also making people sick. Last month, a young boy died of cholera.
We can't prepare for what we don't understand
The drought is also affecting thousands of pastoralists, some of whom need to walk 15km every day just to get enough pasture for their goats and cattle. Desperate, many have taken to grazing in the delta's delicate mangroves, letting the cows chew on the seedlings of endangered trees and trample over fish eggs. But even that is not enough. Most pastoralists, like Suleiman Abdi, claim they have lost half their cows since the start of the drought in October. "We can't even sell their meat," complains the 18-year-old, "they are too thin."
Meanwhile upstream, the government is diverting millions of gallons of Tana's water for its ambitious schemes. This is an election year and the ruling Jubilee party is keen to deliver on its development promises – many of which bank heavily on the Tana. They include a million new acres of monocultures, a 3km-wide Chinese-built dam and a £28bn transportation corridor featuring a new port city in Lamu, near the Tana delta.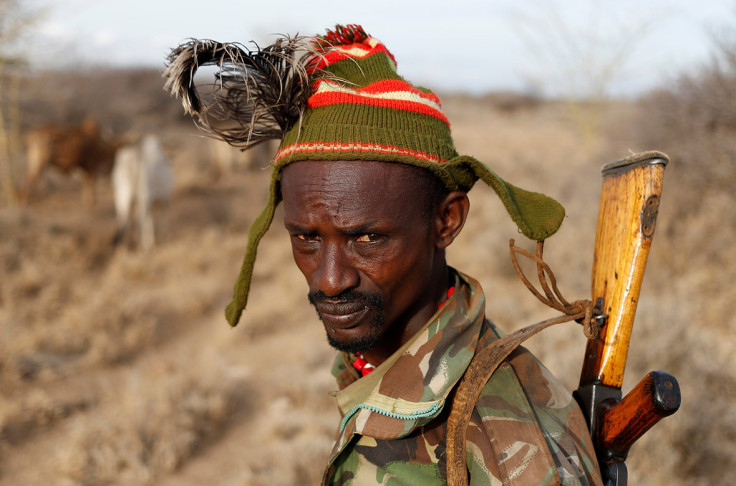 It's difficult to know whether a problem is due to the drought or to poor water management, says Pieter van Beukering, director of the Institute for Environmental Studies at Vrije University. But "the government's irrigation schemes will certainly have a major impact on the water flow," he says "and the further downstream you go, the worst will be the consequences." Beukering recently led a comprehensive study on the Tana River, which labelled the current development plans as "unsustainable."
Officials however, say these initiatives will actually benefit downstream communities. "We are considering everybody's needs," says Robinson Gaita, director of irrigation and water storage at the Ministry of Water and Irrigation. According to him, the new dam will be able to release water in times of drought and the million-acre irrigation scheme will increase food security. Gaita points out that, last year, 62,000 bags of the maize produced in the Galana-Kulalu irrigation scheme – which aims to feed 500,000 acres of cornfields - were donated to famine-stricken areas in the coast.
The delta's residents however, say the government ignores their plight because they don't support the ruling party. "Politicians don't care about us because we don't vote for them," says Mohamed Ade, a 39-year-old man from the neighbouring town of Kilunguni. His teeth are yellow from years of drinking the untreated water of a nearby stream that has now dried up. Still, he is excited about the possibility of the new Lamu port town because it promises to provide jobs for his eight children. "If we can't farm," he says, "we need alternatives."
Yet there's something else worrying the Tana delta people besides their jobs. It's their safety. The lack of water is sparking competition between pastoralist and farming tribes. Three years ago, that same rivalry led to violent clashes, leaving more than 100 dead and forcing thousands to flee their homes.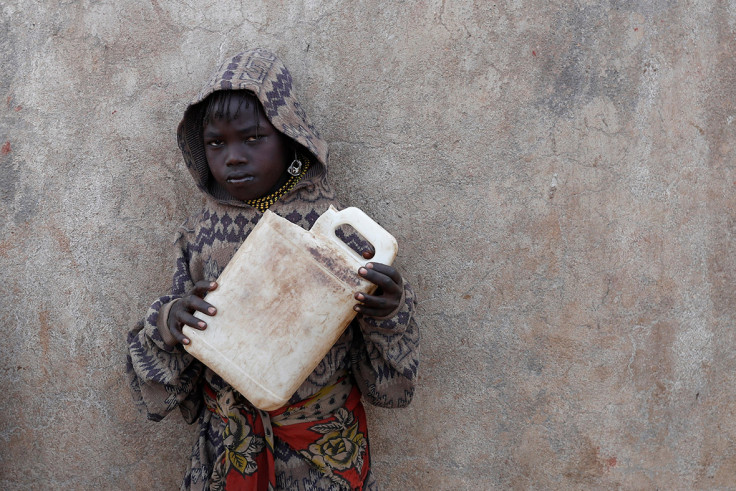 Nasser was one of them. He ran away from Kau as he watched the town being burned to the ground, killing three people. Today, the foundations of the old homes still peak through the sand underneath the smaller mud-houses where Kau's residents are trying to rebuild their lives. Both sides suffered. A few kilometers north, an unmarked mass grave holds the bodies of 53 pastoralist men who were murdered in retaliation.
This year, with the worsening drought and the upcoming election, both communities fear a new wave of violence. Some are so scared that they have moved away from their villages to sleep in small huts on their farms. "We pray for peace," says Nasser, "but we are prepared to protect our land."
Food relief could help ease tensions and guarantee the health of thousands. The government recently declared the drought a "national disaster" and pledged £56m for food distribution. But the Kenyan Red Cross estimates the country will need £7.7m to avoid a widespread famine and has launched a massive appeal for donations. Meanwhile farmers and cattle herders ration whatever supplies they have left and pray for the rains to come.
Still, even if the rains return to flood the wetlands and revive Nasser's rice fields, the farmer feels that his way of life remains under threat. He has heard menacing rumours of large irrigation schemes upstream but doesn't know much about the new dam or Nairobi's fast-growing water demand. "Our problem," says Nasser, "is that we can't prepare for what we don't understand."
---
Laura Secorun is a foreign correspondent based in Nairobi, Kenya, writing on issues of development and migration.
---