The mother of all marches: Photos of anti-government protests that stormed Venezuela streets
Three people were killed during the demonstrations, as hundreds of thousands of protesters stormed the streets of Caracas and other Venezuelan cities to denounce President Nicholas Maduro.
Two Venezuelan students and a National Guard sergeant were shot dead on Wednesday (19 April) during protests against the unpopular leftist President Nicolas Maduro, increasing turmoil in the volatile nation amid a devastating economic crisis.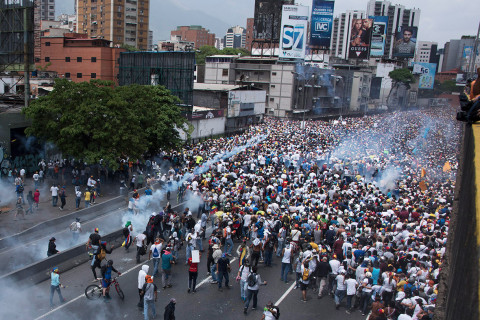 Hundreds of thousands of people flooded the streets of Caracas and other Venezuelan cities to denounce Maduro, in what has been dubbed as "the mother of all marches" against the embattled socialist leader. Over 400 people were arrested during according to rights group Penal Forum. Tens of thousands of protesters made an unsuccessful attempt to march to downtown Caracas as security forces fired tear gas and rubber bullets into the crowd. Dozens had to slide down a concrete embankment and into the Guaire River to escape the noxious fumes.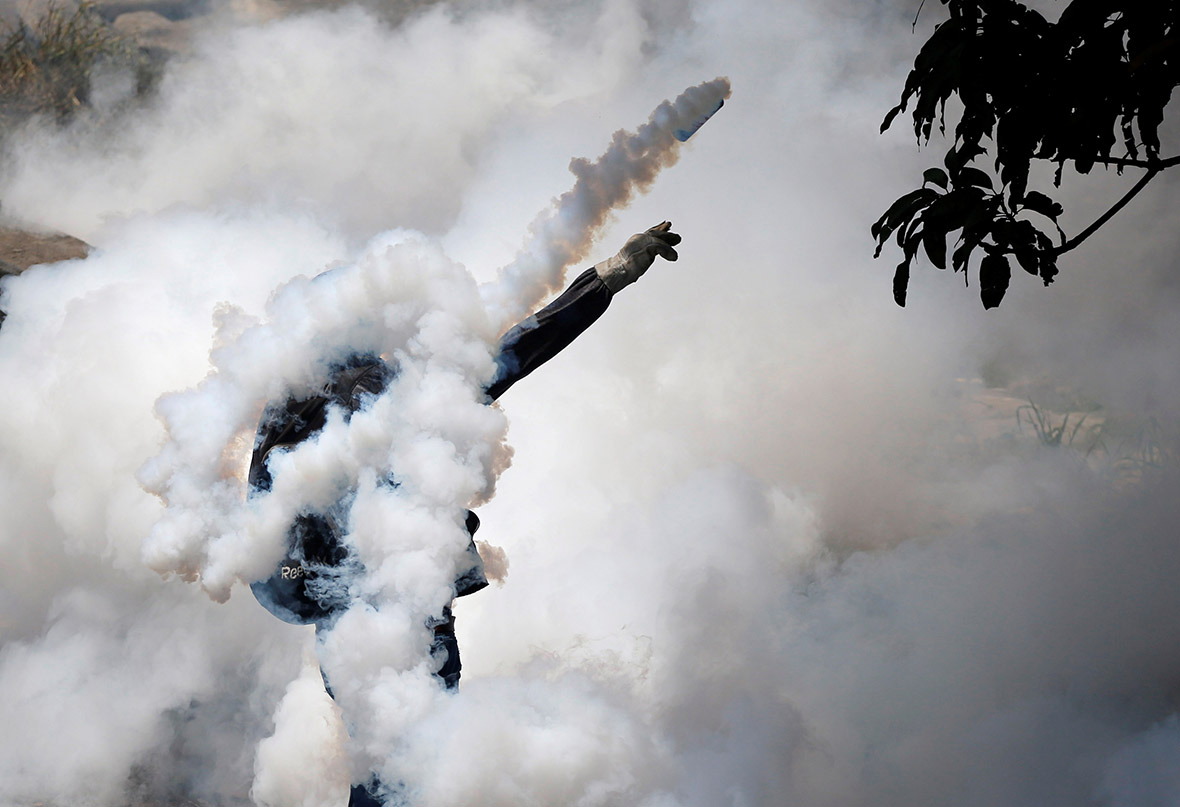 The three deaths mean that eight people have now been killed since the protests in Venezuela began three weeks ago, over the Supreme Court's decision to strip the opposition-controlled Congress of its last remaining powers – a move that was later reversed but not before enraging the opposition and causing a storm of international criticism. The charges that Venezuela is moving toward a full-blown dictatorship come against the backdrop of an ever-deepening economic crisis.
The opposition attributed both deaths to groups known as "colectivos," armed government supporters who are frequently accused of involvement in confrontations during protests.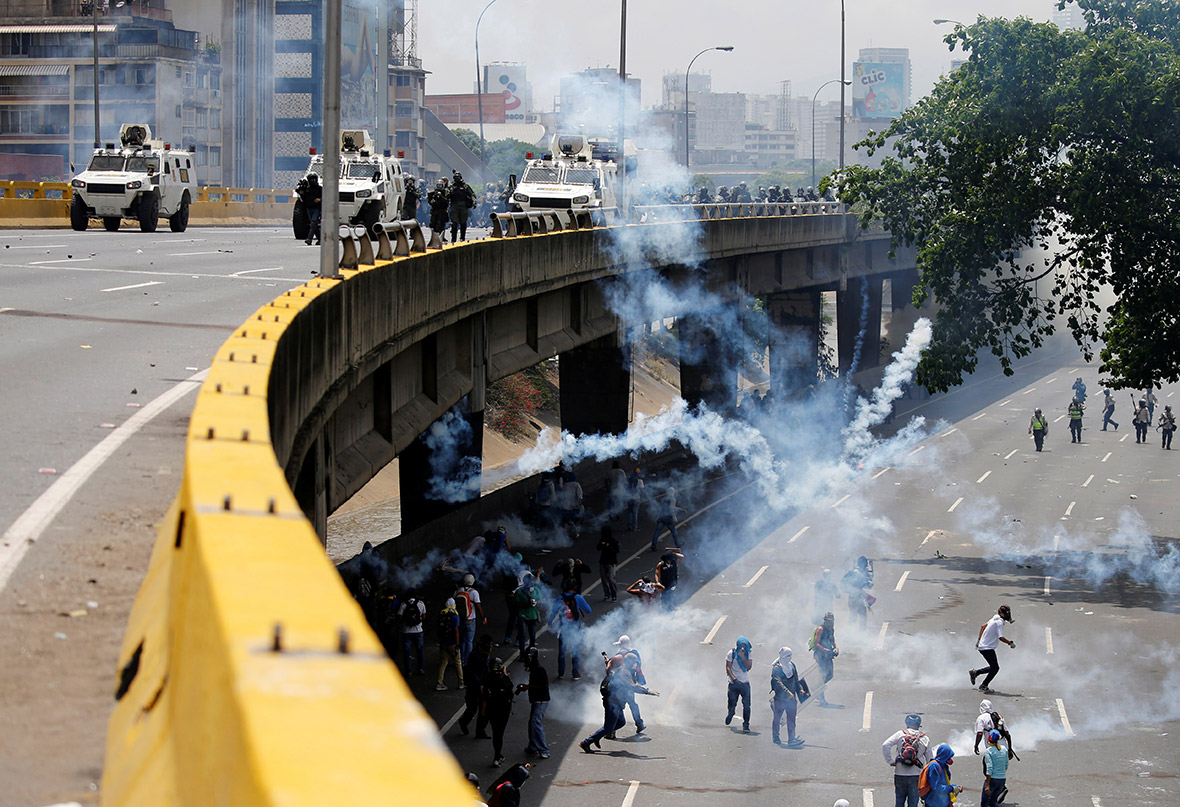 Maduro supporters held a counter-demonstration in the capital. Addressing the cheering crowd red-shirted crowd in Caracas, the president declared that a "corrupt and interventionist right-wing" had been defeated. "Today the people stood by Maduro!" the president said, blasting his rivals as "anti-Christs." "We've triumphed again! Here we are, governing, governing, governing with the people!" he added, before breaking into song and dance. The opposition believe that he has morphed into a dictator and accuses his government of using armed civilians to spread violence and fear.
Opposition leader Henrique Capriles has called for another protest on Thursday (20 April), raising the specter of prolonged disruption in Venezuela. "Same place, same time," said opposition leader Henrique Capriles on Wednesday night. "If we were millions today, tomorrow we'll be more."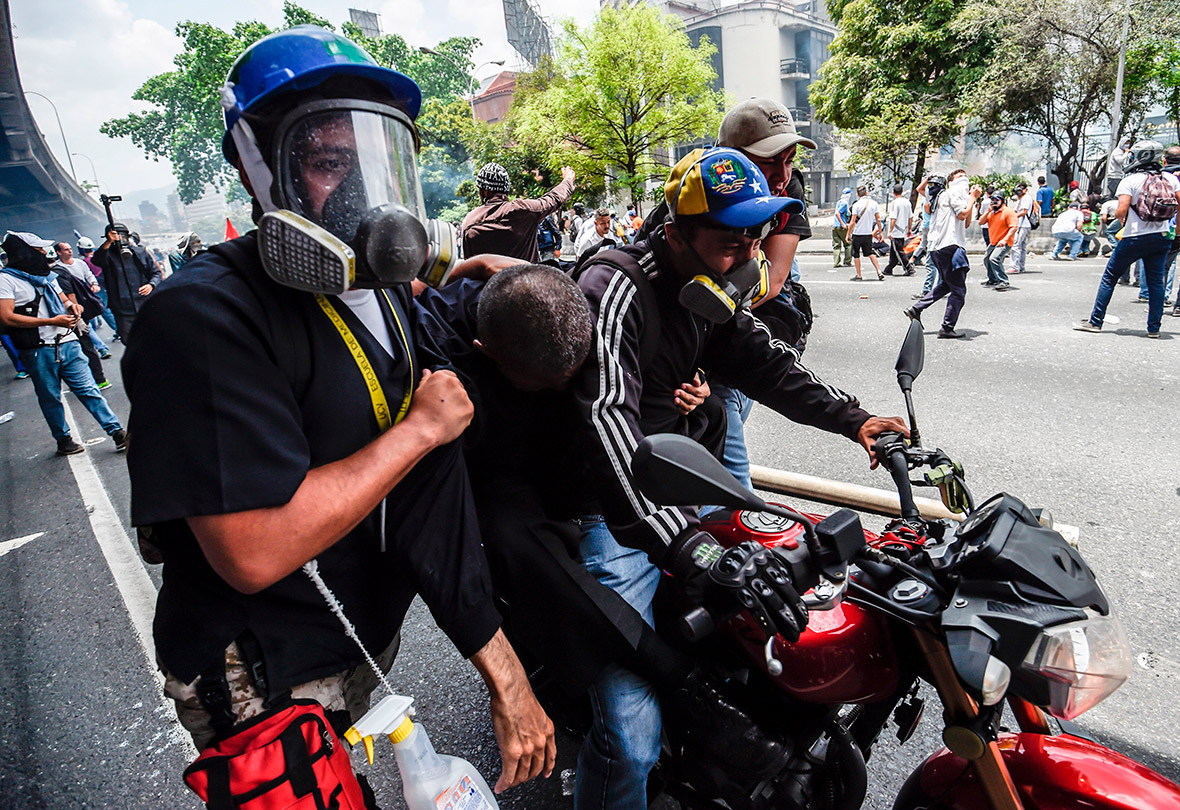 Venezuela benefited for years from oil-fueled consumption and many poor citizens rose into the middle class. But the 2014 collapse in oil prices left the government unable to maintain a complex system of subsidies and price controls. Snaking grocery lines are now a common sight and people routinely say they skip meals and cannot find basic medication.
Further spurring outrage was a decision by the national comptroller's office earlier this month to disqualify opposition politician Capriles from holding office for 15 years, dashing his hopes for the presidency. The elections council, which is sympathetic to the government, has delayed votes for state governors that were supposed to take place last year.