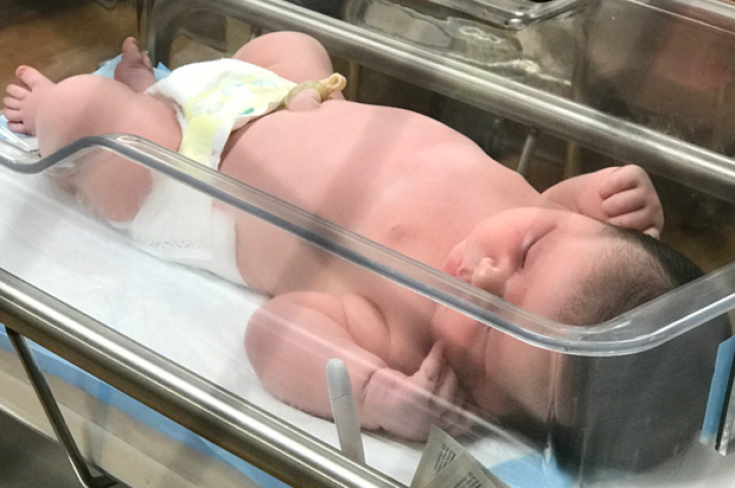 A mother in the US has broken records after giving birth to a baby double the size of an average newborn.
Cindy Richmond and Arthur Keisler of South Carolina welcomed baby Colin, who weighs 14.4 pounds, at the Lexington Medical Center on Friday 23 June.
The average newborn weighs around 7.5 pounds.
"The last two or three months of this pregnancy were more difficult.
"I was really uncomfortable and had a lot of sleepless nights," Cindy said, as reported on the hospital's blog.
"When he was born, it was an 'Oh My God!' moment."
"He's a toddler at 3 days old," Keisler told WLTX.
Hospital nappies were too small for Colin, who needed ones several sizes bigger. He is already wearing clothes designed to fit six-month-old babies.
"I've been an obstetrics nurse for 29 years, but I've never seen a 14-pound baby," Donna Hinton, a certified registered nurse at the hospital, said.
He is the couple's third child. Their first baby weighed 7.6 pounds and their second weighed 9.8 pounds.