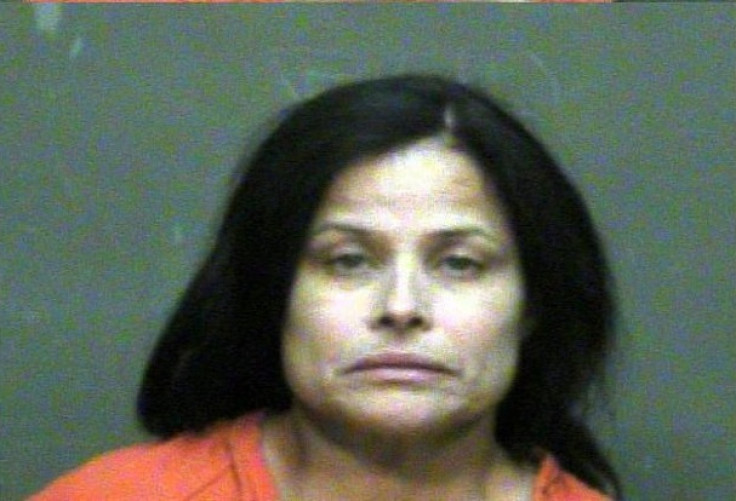 A mother in Oklahoma has been arrested for murder after allegedly forcing a crucifix down her daughter's throat because she believed her to be possessed by the devil.
Juanita Gomez, 49, was arrested following the death of her 33-year-old daughter Geneva Gomez, whose body was reportedly discovered by police at a home on North McKinley Avenue on 27 August arranged in the shape of a cross and with a crucifix laid on her.
Gomez was arrested on one count of murder on 29 August, WGN TV reported, with police alleging that the suspect had believed her daughter to be possessed by Satan.
Court documents, seen by the TV station, claim Gomez admitted to punching her daughter "and forced a crucifix and religious medallion down her throat until blood came out of her daughter's mouth. Juanita saw her daughter die and then placed her body in the shape of a cross".
Authorities had been called to the crime scene after neighbours contacted police with concerns for a woman at the property, and arrived to find Geneva Gomez on the floor with what court documents described as 'severe trauma' to her face and head. She was pronounced dead after authorities arrived.
Her mother had reportedly told police she suspected her daughter had been possessed by the devil the day prior to her death, and she is currently being held in jail without bond.