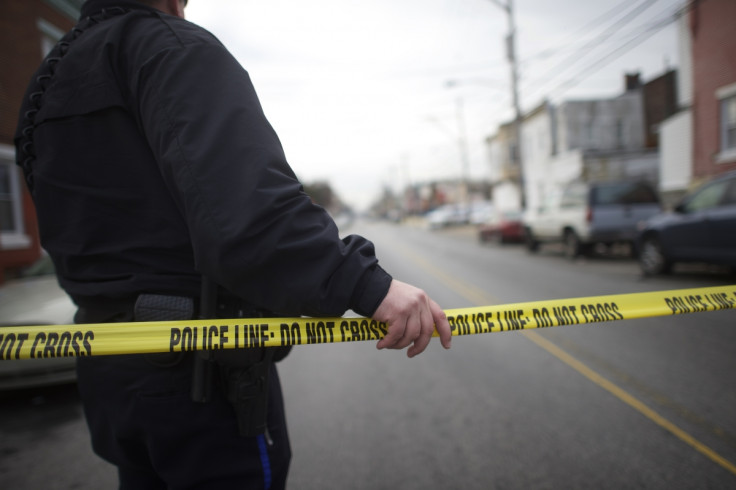 Police in Muskogee, Oklahoma released the body cam footage of a 7 August incident showing the moment when police officers pepper sprayed 84-year-old Geneva Smith in her own home. Officers also Tasered her 56-year-old son, who they were pursuing for allegedly running a stop sign.
The city's attorney, Scott Wood, defended the actions of officers as a reasonable use of force "given the totality of the circumstances".
Some questioned whether the use of pepper spray on the woman was necessary or appropriate, Mic reported. "This is a very important issue," Muskogee police chief Rex Eskridge told Fox23. "There's a lot of misinformation out there. There is a lot of prejudgment out there and a lot of concern."
According to Fox23, authorities released the body cam footage in hopes of promoting transparency. Police officers are seen kicking in the door of Smith as they pursued her son, Arthur Paul Blackmon, shortly before 3am local time. Blackmon refused to come outside when ordered by police, so officers entered the home and Tasered him. The video shows Blackmon with his hands up when he was Tasered.
Smith then enters the room and is yelled at by an officer, who orders her to face the other way or get pepper sprayed. She is then hit with the pepper spray about 40 seconds later, Slate reported. "I just came out and asked what was going on and they just pepper sprayed me," she told the media, according to the Huffington Post.
Smith told reporters she was handcuffed by police, taken to the police station and later transported to the hospital when she had a panic attack in jail. She said she was getting an attorney to pursue legal action.
Eskridge told Fox23 did not apologise or condemn the officer's actions. "Videos can't give a full sense of what happened, but at the same time, they do either validate or expose any warts that you may have," he said.