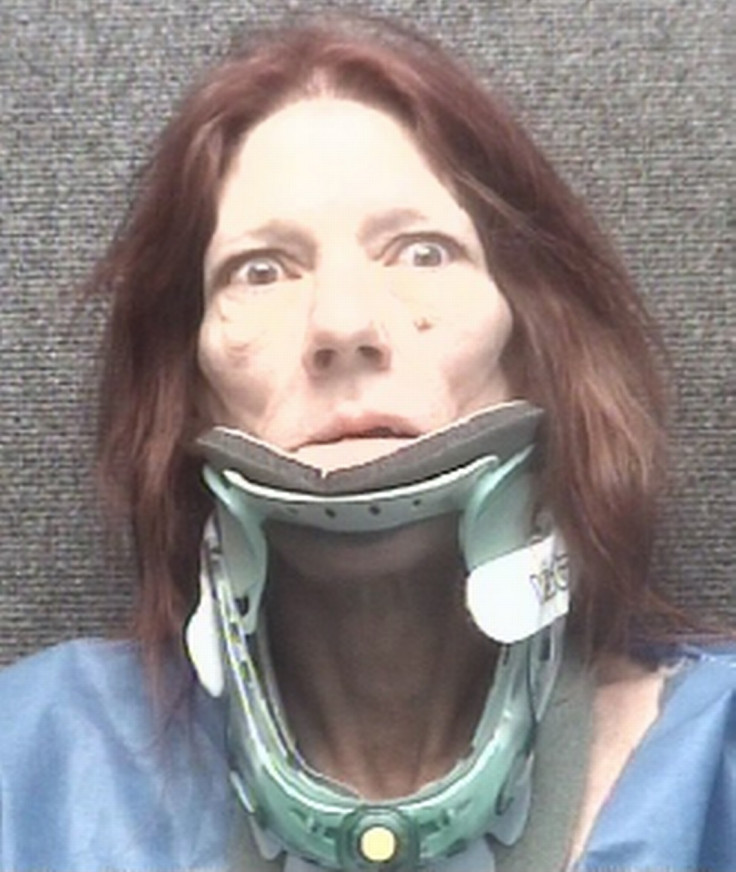 A mother was charged with mistreating animals and child neglect after police in Myrtle Beach, South Carolina, entered her filthy house and found it packed with cats and insects. Karen Nickerson, 53, was arrested after police were tipped off about the state of her home by her own family.
"Hundreds, if not thousands of roaches and bugs were crawling and flying inside and outside the residence," the police report said, according to The Sun News, a local website.
An officer who entered the property wrote that "the smell of animal urine and faeces was overwhelming from the door and it could be smelled from the street" and that a dozen cats were living at the house.
A few days beforehand, Nickerson tried to attend her son's high school graduation, but collapsed in the lobby and did not make it to the ceremony. The police report noted that she was "intoxicated and dirty", and in need of hospital treatment because the fall injured her head.