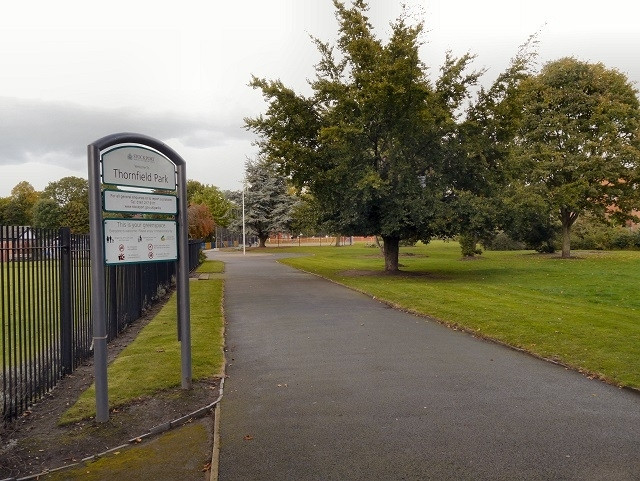 An angry mother whose son had his bicycle stolen by a gang of thugs turned detective to track down her son's prized bike and two others that stolen by the same gang in Stockport.
The unnamed mother was forced into tracking down the muggers claiming that police told her that they did not have "the resources" to act.
Her actions come at the same time as an uptick in bike thefts in Heaton Mersey area of Stockport that has drawn attention from local MP Ann Coffey who has urged police to act.
The nearby Priestnall School has even warned pupils to avoid a local park after a gang stole at least six bikes last week.
The Manchester Evening News have reported how a mother told them that her 13-year-old son was targeted by a 12-strong gang in Thornfield Park.
The mother told the newspaper that the gang target "small, vulnerable boys" and approached her son on Friday (22 September) whilst he was playing football.
"He and his friend had taken their bikes inside the cage. About 12 boys came in - some on bikes - others riding pillion," she said.
"One of them said to my son 'give us a go'. When he put his hand on his bike and said 'no', they bent his fingers back, threatened to 'bite his face off' and then threatened to stab him."
She said her son's £450 Carrera bike and his friend's Decathlon B'Twin, worth £200, was stolen so she began investigating as her son recognised one of the boys.
The woman said: "We managed to establish a road for the suspect, then got a number for the house. I was knocking on doors at 10.30pm at night. Eventually we found out one of the bikes had already been sold. We got an address and it was the home of a man who had bought it for £30 - he handed it over and it was my son's."
She said that she also retrieved two more of the bikes after tracking the suspected thieves to Burnage in south Manchester, and that at least five similar robberies had taken place over the weekend. A sixth robbery was reported on Monday.
The woman added that her son was left "very shaken" and police told her they did not have the resources to follow up the complaint.
In a letter to parents the assistant head at Priestnall School: "We would recommend in the short term that students avoid Thornfield Park and any alleyways or 'cut throughs' and use alternative routes for their journey home."
Coffey said that police were anxious to arrest the culprits and said the mother's actions were "great" but "she can't arrest them" too.