Fears looters have been targeting abandoned Grenfell Tower flats
Police probe after money allegedly taken from flat in wake of fire which killed 80.
Police have launched an investigation into "very serious" allegations that money was stolen from an abandoned flat in Grenfell Tower.
It is believed thieves targeted the flat in the 24-storey tower six days after the fire which killed at least 80 people.
Survivors and others affected by the disaster were informed by police that "some money appears to have been stolen from a flat within Grenfell Tower" around 20 June.
Detective chief inspector Matt Bonner said: "This is clearly a serious allegation and one that must be fully investigated" reports the Guardian. "Every other flat within Grenfell Tower is currently being assessed to try and establish if any other thefts may have occurred."
Bonner added that officers will follow "every possible line of inquiry to establish who was responsible for the theft and how the offence was committed". It is not known how much money was taken, nor from which flat.
Labour MP David Lammy, who lost a friend, artist Khadija Saye, in the blaze, described the allegations as a "disgrace and an outrage".
He added: "Where were the police? This is a crime scene. We are seeing a litany of failures for Grenfell survivors."
A volunteer at Grenfell added: "It's like stealing from a graveyard in my opinion, it's really immoral and pretty horrific."
Police said they placed extra security at the tower in west London in response to the allegations of theft.
A spokesperson for the Met Police said: "An investigation into the alleged theft is now being carried out. Steps have been taken to review the security of all the flats within Grenfell Tower, and some changes immediately put into place."
Elsewhere, two people are facing fraud charges in the aftermath of Grenfell Tower fire.
Joyce Msokeri, of Ambleside Gardens, Sutton, was charged with six counts of fraud at Westminster Magistrates' Court on 5 September after allegedly claiming to be a survivor of the blaze in order to claim donations.
Anh Nhu Nguyen, 52, is also accused of fraud after allegedly lying about his wife and child dying in the fire in order to claim financial support.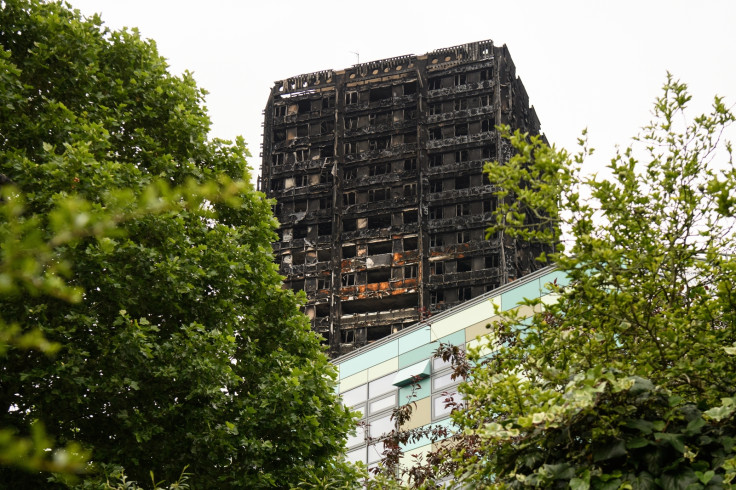 © Copyright IBTimes 2023. All rights reserved.