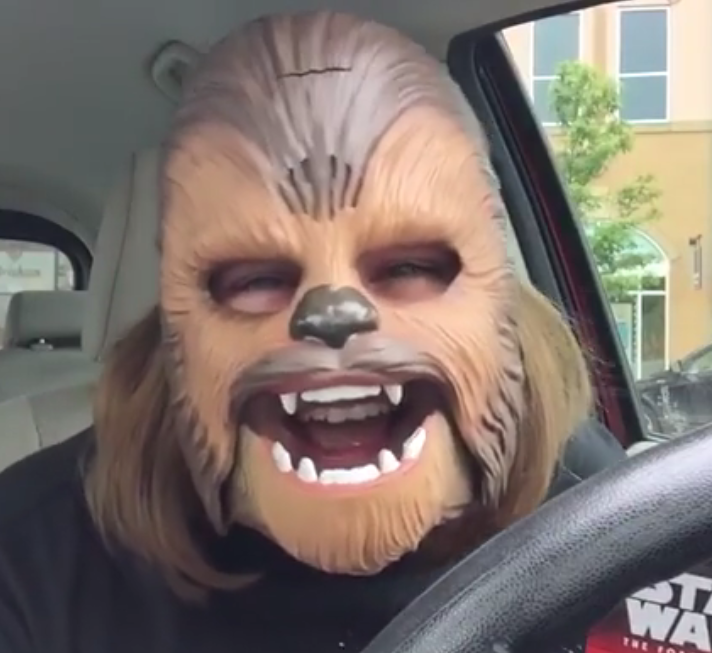 It's often the silliest things that make us laugh out loud, well, watch this young woman in a Chewbacca mask – and if doesn't raise a smile to your face, give yourself a slap. Candace Payne could not resist sharing her latest purchase from Kohl's supermarket to her friends on the internet, which she stresses, is not for her children, but for her own amusement!
As you'll see, she cracks herself up as she wears the mask, which makes growls and noises like the much-loved Star Wars character.
Amazingly, the video has had over 50 million views so far, apparently beating the most-watched Facebook Live video of all time.
"I feel like I really helped people, and that's all that matters," she told Today.com. "People reach out to me, and they say, you know, 'I battle depression,' or, 'I haven't laughed out loud since such-and-such event.' And that's been so great. I've only been seeing positive feedback."
Kohl's were so impressed with her reaction to the mask they delivered a whole set for her family to enjoy.