At Mumsnet we hear of all kinds of weird and wonderful Mother's day presents. Some are totally inspired; others are less so.
Two shockers that spring to mind are the woman who received a voucher for colonic irrigation, and the poor girl who got coffee pods – even though she didn't have a coffee machine. Some women report getting doormats and bike locks, and one unfortunate user was presented with a luxurious wrapped-up box of pene pasta. Another user was even reduced to tears after getting the Hairy Dieters Cookbook. She started weeping, and pushed the pancakes away.
At the other end of the scale, there's inappropriate underwear. That's usually a case of a rather misguided (this may be an understatement) dad buying the present on their kids' behalf.
Finally, who can forget that all-time Mother's Day last-minute classic: the petrol station flowers. You might think that this gift belongs purely to the realm of Alan Partridge, but believe me, it's a reality for many women ever year. It even happened to me once; a bunch of wilting pink carnations presented by my beloved. In all honesty I'd have preferred a full tank of diesel and some Quavers.
For whatever reason, it seems that a fair few spouses are getting Mother's Day a teensy bit wrong. If I was trying to be fair, buying gifts for your wife or partner on behalf of your children probably feels a bit like an emotional obstacle course, especially when said partner has probably told you not to go to too much fuss and bother (that's just a lie, by the way). If Mothering Sunday also includes the wholesale destruction of the kitchen in the course of knocking up 'breakfast in bed', or dad making a crafty trip to the pub to watch the football, the whole thing can degenerate into Sulking Day with alarming swiftness.
But fear not: I've heard that men like a nice clear set of instructions, so here's some advice gleaned from Mumsnet users about how to win at Mother's Day.
Tip 1: Remember you have a dual role on Mother's Day. Obviously you've got to think of your own mum (where appropriate), and make sure she's got a wonderful gift that encapsulates your love and gratitude. But you've also got to make sure your wife or partner has a special day. Never say 'you're not my mother´ unless you´re actively hoping for a divorce.
Tip 2: When a woman says ´don´t go to too much expense or trouble´, don't take it literally. This is one instruction you can probably get away with ignoring (unless your family finances really can't stretch - maxing out the credit card for something extravagant may not be the best course if that's the case).
Tip 3: Put some thought into the present. Just to make things complicated: it's not really about the money. It's also about the thought you put in. Something homemade (like some fudge and a card) might be perfect, but make sure it's well supervised and nicely presented. My husband once left our boys to their own devices when writing a card for me, and the result was a spidery message including something which looked like the f-word. That's another one he hasn't been allowed to forget.
Step 4: Remember, mum deserves a proper lie-in. So if you and the kids want to make her breakfast in bed, make sure you supervise the children and clean up when you're done. Nothing spoils a lie-in more comprehensively than having to go and do an hour's tidying up or put out a small fire in the kitchen. Let's just say this advice has been proffered more than once on Mumsnet.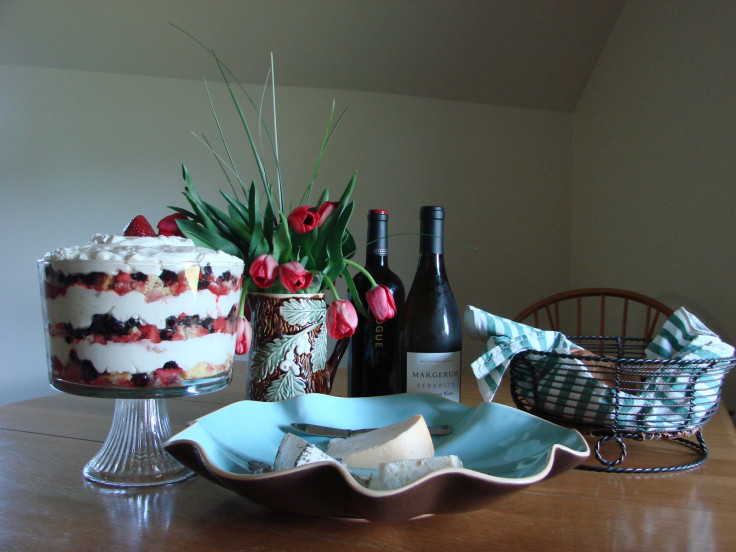 Step 5: Pace yourself. Mother's Day is a marathon, not a sprint. You should be considerate all day, rather than expending enormous effort on a gourmet breakfast and then falling asleep on the the sofa all afternoon. Try to be in charge of managing the kids so the mum can be the one having fun with them.
Step 6: Don't leave it until Sunday morning. I can't stress this one enough. You've still got tonight and all of tomorrow to get a nice present and a homemade card arranged, so get it sorted. Leave it until the last minute and you're inevitably staring into the petrol station abyss.
If this feels like a lot to do, just remember that the pay-off is considerable as well and what goes around comes around; when it comes to Father's Day, it'll be your turn to loll about in bed and bask in the adulation, assuming you've followed the instructions above. So, go on, make sure this Mother's day is one to remember.
Justine Roberts is founder and chief executive of Mumsnet and Gransnet. She has also sat on the Expert Steering Group on Family Support Services, the Consultative Council of the British Board of Film Classification and the Commission on Civil Society and Democratic Engagement.
You can find her own Twitter @Justine_Roberts, or visit the Mumsnet page @MumsnetTowers. Alternatively, for all information about Mumsnet please visit the website here.