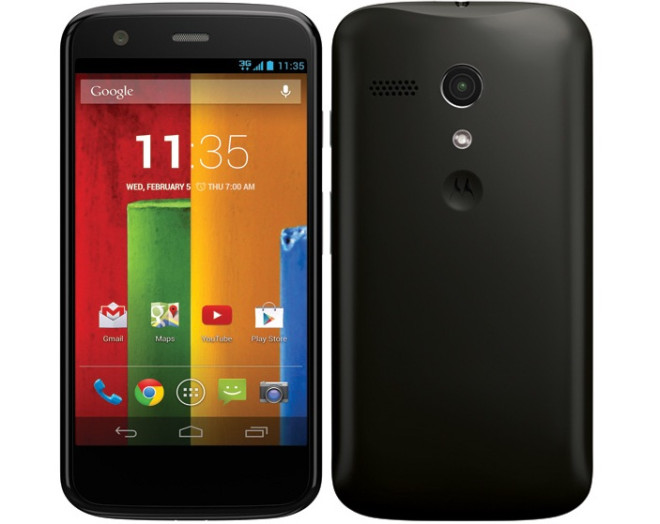 Motorola is reportedly planning to release two new variants of its budget-friendly Moto G, released in November last year.
There have been rumours over past few weeks that a number of Motorola devices are expected this year.
Among those are the successor to Moto X, known as Moto X+1 and a 4.3in handset, which is expected to come in three variants such as XT1021, XT1022 and XT1025. The XT1021 will have single SIM card slot, XT1022 with dual-SIM and XT1025 to have dual-SIM and digital TV.
Now new rumours are going abuzz about two more variants of Moto G namely, Moto G LTE and Moto G Ferrari. This information comes in the courtesy of Mexican site Xataka, which claims a new version of Moto G will incorporate LTE connectivity and also get a 'Special Edition Ferrari'.
Moto G LTE
In terms of technical features, the LTE version of Moto G will retain similar hardware configuration like the standard 3G version.
This includes 4.5in display with resolution measuring 1280 x 720 pixels, five megapixel rear camera, Snapdragon 400 featuring a quad-core processor clocked at 1.2GHz and Android 4.4 KitKat software.
The original Moto G comes with 8GB and 16GB storage variants whereas its LTE model is expected to offer only 16GB storage.
The Moto G LTE is expected to be priced at $260 (approximately £155). The retail packaging of the device is likely to include a Motorola flip cover, which costs $29.99 (approximately £18), notes PhoneArena.
Besides, the smartphone has been reportedly scheduled for a release sometime in June in Mexico.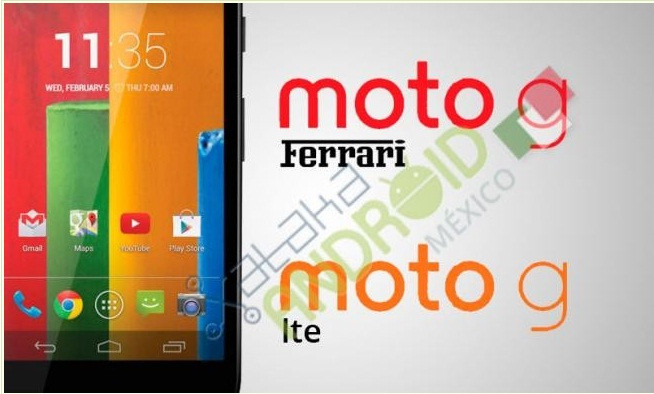 Moto G Ferrari
Currently, there is no much information available for the Special Ferrari Edition of Moto G but it is expected to feature a distinctive design. This is not the first time Motorola is being rumoured to build Ferrari branded handsets.
The company has released several Ferrari-branded smartphones in the past with the most recent Motorola i867 Ferrari, which features red and black combination and the sports car manufacture's logo at both front and back. The Moto G Ferrari is also expected to come with red back cover. It is expected to release in the second half of this year.