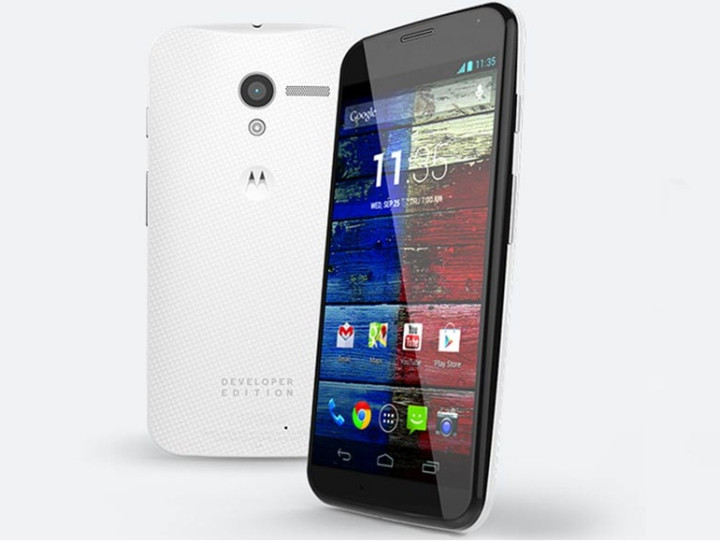 The Android 4.4.3 KitKat update is now seeding for Motorola's 2013 flagship smartphone, the Moto X.
Recently, Motorola confirmed Android 4.4.3 roll out for Moto X, Moto G and Moto E users starting this week. The latest KitKat software update brings a new dialer app, new interface and new colours to enhance consistency and usability. Besides, the update adds several stability, framework, security fixes and enhancements for the aforementioned Motorola smartphones.
That is not all. Moto X users will get improved camera image quality including better consistency of exposure, more realistic flash colouring and improved photos in low-light conditions with the front camera.
Moto X and Moto G users will now have a pause option for video recording with a convenient pause/resume button on the viewfinder. Both the smartphones will get Motorola Alert, a new app that sends periodic messages to the contacts being chosen. Check out the release note for Moto X Android 4.4.3 update.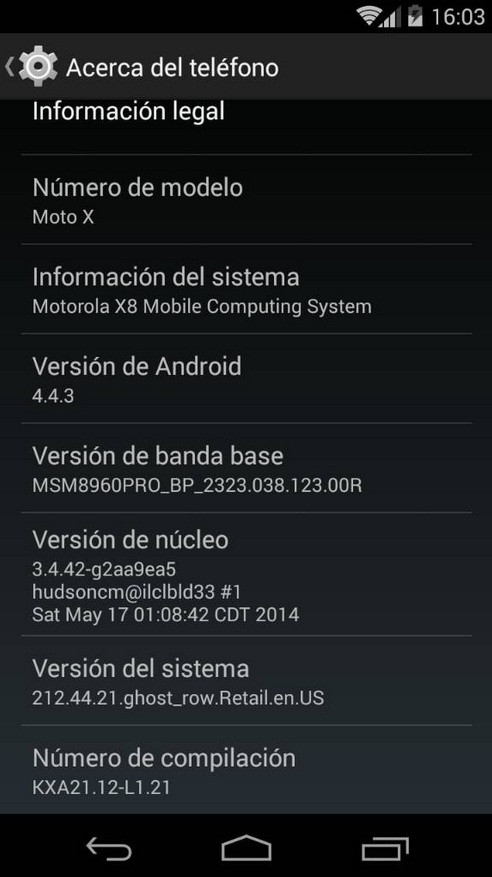 Now Android 4.4.3 firmware with build number KXA21.12-L1.21 is rolling out for the unlocked GSM variant of Moto X with model number XT1053, reports XDA. Also, T-Mobile US users and the Brazilian regional variant started receiving the update.
Senior XDA member, xd1936 has shared Android 4.4.3 download links for T-Mobile and Unlocked GSM Moto X variants. Another member, MelquiXDA, has shared the OTA zip files for the Brazilian retail Moto X devices.
Firmware details
MD5: 0c562266b106d07234257fc31f9f3296
Kernel:
3.4.42-g2aa9ea5
hudsoncm@ilclbld33 #1
Build date: 17 May
System Version: 212.44.21.ghost_row.Retail.en.us
Build Number: KXA21.12-L1.21
Given below are download links for Android 4.4.3 OTA update zip for Moto X.
Download links
Android 4.4.3 update for T-Mobile/Unlocked GSM Moto X (extracted from an unlocked XT1053).
Android 4.4.3 OTA Brazil Retail